Indiana mayor arrested for patronizing male sex-worker who concealed HIV status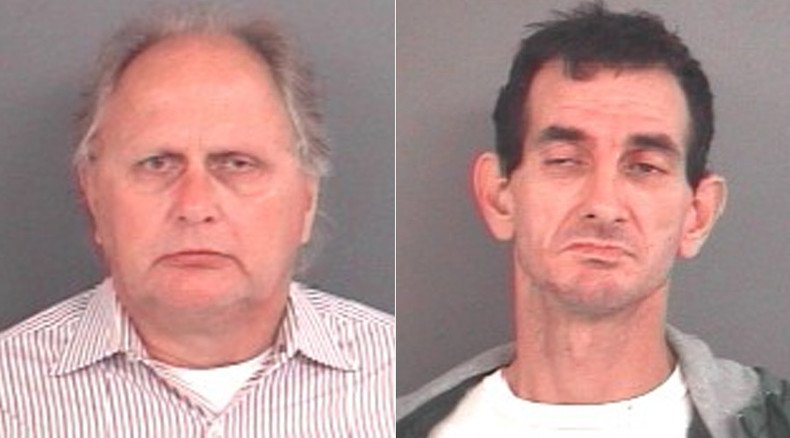 The mayor of a small town in southeastern Indiana has been arrested for patronizing a male prostitute. The sex worker has been charged with failure to disclose dangerous communicable disease status, prostitution and intimidation.
Batesville Mayor Richard C. Fledderman, 60, is accused of paying for sex acts with a 42-year-old Indianapolis man named Randy Wigle-Stevens in June.
State investigators said that Wigle-Stevens failed to disclose his HIV status to Fledderman prior to engaging in the sex acts, and also discovered that Wigle-Stevens threatened to go public with the encounter unless Fledderman paid him additional money.
"You can go around any street in this town," Andy Gutzwiller, a resident of Batesville, told a local ABC affiliate. "It is definitely the talk of the town."
Wigle-Stevens went to a hospital on July 19, claiming he had been assaulted by Fledderman a month prior, according to court documents. A nurse notified authorities, prompting an investigation by Indiana State Police.
Police say that Wigle-Stevens told investigators that he was contacted by Fledderman for a massage, and Fledderman said that he found Wigle-Stevens online through the sex worker's website.
Court documents state that Fledderman paid $170 for sex acts, and Wigle-Stevens said that after the acts took place, the two men discussed politics together for about three hours.
Authorities say that Fledderman met with Wigle-Stevens a few days later to give him another $250, money that Fledderman says was for blackmail, but Wigle-Stevens contends that it was for the extra time that they spent together.
READ MORE: Indiana declares state of emergency for HIV epidemic
Both men were arrested on Tuesday, after warrants were issued by Ripley County Superior Court Judge Jeffrey Sharp.
Fledderman is being charged with patronizing a prostitute, a misdemeanor.
Wigle-Stevens is facing the misdemeanors of intimidation and prostitution, on top of the more serious felony charge of failure to disclose dangerous communicable disease status.
Batesville is about 65 miles (105 km) from Austin, Indiana, the epicenter of an HIV epidemic in the southeastern corner of the state. The spread is linked to intravenous opioid use.



You can share this story on social media: