CIA ran up $40 million tab turning out Senate torture report, documents show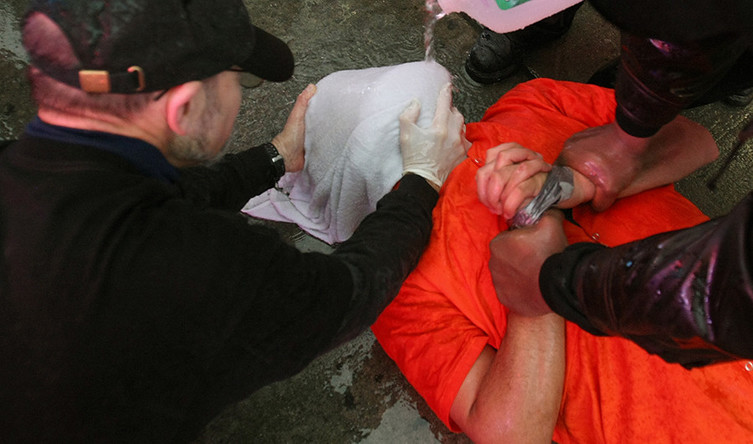 The $40 million cost of producing the Senate torture report was incurred by the CIA, not lawmakers, newly obtained contracting documents reveal, as the agency insisted on outsourcing much of the work to the agency's long-time contractor.
Critics of the report, including former and current agency officials and some Republican lawmakers, often complained about the report's price tag of over $40 million to denounce the Democrats leading the inquiry. Contract documentation obtained by VICE News through a Freedom of Information Act (FOIA) request, however, shows that the costs were incurred by the CIA.
The results of the Senate Intelligence Committee probe were published last December. Though much of the report was redacted, it contained shocking findings about what was euphemistically called "enhanced interrogation techniques," including the admission they were ultimately ineffective.
According to the documents, the agency hired Centra Technology, Inc, a preferred government contractor based in Burlington, Massachusetts to compile, review, redact and post more than 6 million pages of classified CIA cables and other documents the Senate staff had used in their investigation. The company was given a "firm fixed price level of effort" contract, usually employed for jobs that can't be clearly defined and cost under $150,000.
Centra charged the CIA $123,017.44 for labor costs during one week in September 2009. What that work entailed has been redacted in the documents released under the FOIA.
"These documents confirm and offer context for what I said in December: CIA spent roughly $40 million in order to hamper the Senate Intelligence Committee's report on the CIA detention and interrogation program, while the committee operated within its existing budget," California Democrat Dianne Feinstein, former chair of the Senate Intelligence Committee, told VICE. "Not only was this a waste of taxpayer dollars, but the insistence that committee staff travel to an offsite CIA facility allowed the CIA to spy on the committee's work. I'm pleased these documents are being released so the public can understand exactly what happened, and hopefully this information will help ensure such obstruction of congressional oversight won't happen again."
Though Centra's website lists many federal agencies as the company's customers, one agency is conspicuously absent: the CIA. VICE research has found at least three high-ranking Centra officials were previously employed by the spy agency, including chief executive Harold Rosenbaum, vice president of research and intelligence analysis division James Harris, and director of global access Peggy Lyons.
The documents were obtained as part of a joint effort by VICE's government reporter Jason Leopold and Ryan Shapiro, a historian and doctoral candidate at the Massachusetts Institute of Technology. Earlier this year, Leopold testified about his FOIA woes before the House oversight committee, describing an instance where a government agency sent him 150 completely blacked-out pages. Another time, he testified, a Pentagon think-tank promised to provide him with records he had requested "as long as you never file another FOIA again."
In the contracting documents obtained by Leopold and Shapiro, sections about the contract's "statement of objectives, tasks, schedule, personnel, deliverables, and place and period of performance" have been redacted. Left untouched, however, was a portion of the contract describing an administrative position with duties such as greeting staff and escorting visitors, drafting and proofreading office correspondence, ordering supplies and maintaining files, and organizing the schedule of the project's "exclusive driver."