'Most inspirational event ever': Special Olympics kick off in Los Angeles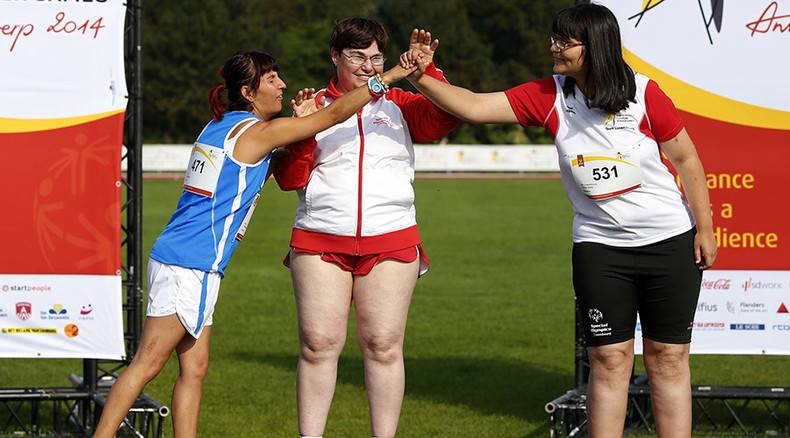 The Special Olympics World Summer Games kicked off in Los Angeles on Saturday. It is the largest sporting event anywhere in the world in this year.
"This will be the most inspirational event ever. That's how big we're shooting," said Los Angeles World Games President and CEO Patrick McClenahan, according to USA Today.
Among the attendees of the ceremony was First Lady Michelle Obama, who actually opened the games.
"Millions of people around the world will be reminded that of our core we all want the same thing: a sense of pride in who we are and a belief that we can reach our dream, no matter what challenges we face", the first lady said.
"My husband and I, we are so proud of you, so incredibly proud of you, and we love you all from the bottom of our hearts," she added.
The opening ceremony featured performances by musical superstars such as Avril Lavigne and Stevie Wonder, with the closing ceremony being headlined by Carly Rae Jepsen. Late-night talk show host Jimmy Kimmel and, Olympic gold medalist Michael Phelps and retired NBA player Yao Ming are scheduled to appear as well.
The World Summer Games, organized by the Special Olympics, is an international sporting competition for athletes with intellectual disabilities, and runs from Saturday, July 25 until August 2. It will be the biggest sporting event of any kind held in Los Angeles since the 1984 Summer Olympics more than 30 years ago.
READ MORE: Baku opens European Games with fabulous '$100mn' ceremony (FULL VIDEO)
The Olympic-style competitions of the event will be contended by 6,500 athletes and 2,000 coaches representing 165 countries at venues throughout the Los Angeles area. They will be joined by 30,000 volunteers and a whopping 500,000 spectators.
Google has also given moral support to the event in the form a "Google doodle" celebrating the games.
The Special Olympics was created in 1968 to provide inclusion and camaraderie for individuals with intellectual disabilities, and provides year-round training for competitions. The World Summer Games is one such competition, which began in 1975 and remained in the US until 1999.