ACLU critical of Iowa plan to put body cameras in schools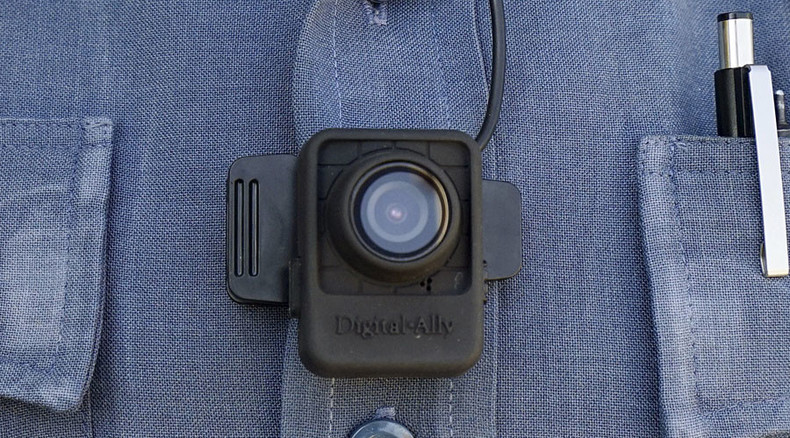 An Iowa school district will become one of the first in the US to outfit its principals and assistant principals with body cameras to record interactions with parents and students. The American Civil Liberties Union is critical of the decision.
"I wonder if they view their students not so much as students but as overactive plaintiffs for whom they have to establish video evidence in case they are falsely accused of misconduct," Chad Marlow, the ACLU's advocacy and policy counsel, told RT when discussing the decision by Iowa's Burlington Community School District to adopt body cameras.
The decision will see the district spend $1,100 on purchasing 13 cameras, to be worn by principals and assistant principals at eight schools in the district attended by 4,300 students.
District Superintendent Pat Cohen said at a recent meeting with school administrators that he did not want the cameras to change the relationship between students and parents, but at the same time he argued the cameras would help protect administrators as well as students.
The decision to adopt body cameras arose from a district scandal a year ago, when a middle school principal was accused of kicking a student. Video footage from school cameras helped disprove the allegations.
Security cameras were already installed in the hallways, stairwells and lunch rooms of Burlington schools more than 10 years ago, according to the Des Moines Register, but the body cameras are being seen as a way to increase personal accountability for teachers and students.
"Police are putting body cameras on themselves in public because they engage in, from time to time, difficult and criminal interactions with the public that both the public and the police want to have a record of," Marlow told RT.
"But is this how we are now viewing the inside of the walls of a school building?"
The school district has yet to develop a policy regarding the use of cameras, but the footage will be used for student disciplinary actions and accusations.
Administrators said they are not sure when to turn the cameras on, and that if they were to turn the camera on in the middle of a confrontation, they were worried it would antagonize the situation.
READ MORE: Number of police departments using stun guns, Tasers increased by 10 times – report
Administrators have been told that before a disciplinary meeting with parents or a student, they must state the following:
"In accordance with board policy, this conversation is subject to video/audio recording. This file will be retained for at least seven (7) but not more than thirty (30) days before being deleted, unless it becomes subject to applicable laws or board policy."
One safety expert called the move troubling. Ken Trump of the National School Safety and Security Services called it a "substantial overreach" by school leaders, one he wouldn't want to see replicated in other districts.
"They're not in the dark alleys of local streets on the midnight shift," said Trump, president of the Ohio-based consulting firm, to the Washington Post. "They're in school with children."
But other states are following suite. Districts such as Houston Independent in Texas have announced that school police officers will wear body cameras this fall.