Firework attack marks another targeting of homeless in Albuquerque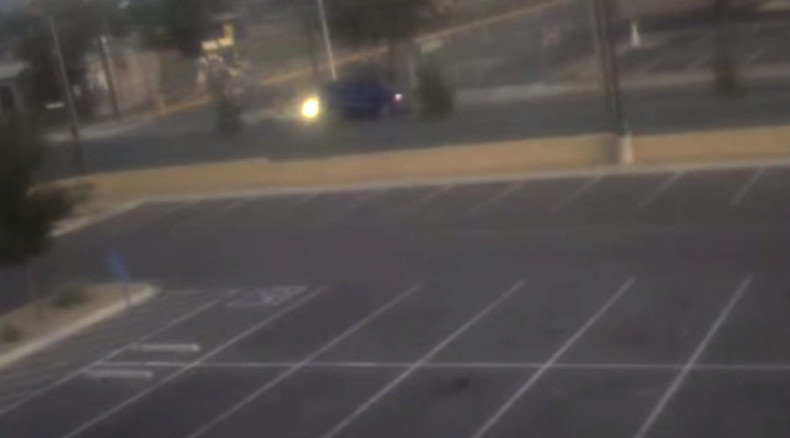 Police in Albuquerque, New Mexico are seeking a suspect who they say seriously injured a homeless man during a firework attack caught on surveillance video.
The attack occurred on July 11, as the unidentified homeless man was sleeping on a street corner. According to police, the attackers pulled up in a purple GMC Sports Utility Vehicle.
Fireworks were thrown from the car, lighting the victim on fire. Police said that the victim suffered serious burns.
"An individual almost lost his life because of it, because of another prank or deliberate act against a homeless person and they need to stop," said Officer Tanner Tixier, of the Albuquerque Police Department, according to KSN.com.
The attack marked the third crime aimed at a homeless person in Albuquerque in the last 13 months, KSN.com reported.

The most notorious of which came on July 19, 2014, when two homeless Navajo men were beaten to death. Three teenagers were charged with murder and other crimes.

In March 2014, Albuquerque police fatally shot a homeless man. James Boyd, a 38-year-old man thought to be schizophrenic, was shot by the Albuquerque PD after he became engaged in an hours-long standoff with officers who caught him illegally camping in the Sandi foothills.
According to the National Coalition for the Homeless, there were 1,437 acts of violence perpetrated against the homeless by nonhomeless people from 1999 to 2013, including 357 fatalities.

The same organization issues an annual report on attacks against homeless persons. In the group's latest report, it found that there was a 23.8 percent increase from 2012 to 2013 in overall attacks against the homeless. Of the 109 attacks the organization counted in 2013, 18 resulted in death.