Stranded motorists angry over high towing fees during California freeway fire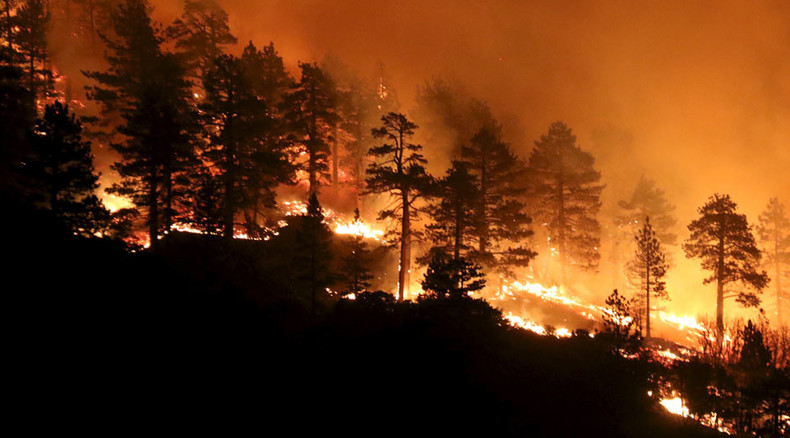 Drivers of vehicles abandoned during a brush fire near San Bernardino, California that engulfed a section of Interstate 15 on Friday are now protesting exorbitant towing fees as high as $2,600. Authorities are investigating the claims.
Motorists were required to leave behind vehicles amid the North Fire that encapsulated the I-15 freeway in Cajon Pass. Now, owners are complaining that towing companies have charged $1,000 or more to move cars, according to The San Bernardino County Sun.
"They are charging $220 an hour to all those people that abandoned their cars at ... Cajon Pass yesterday," Michelle Sepulveda wrote on her Facebook page, accordion got The Sun. "The family my brother saved yesterday is having to pay well over $2,600 to get her car out and every hour she waits, the more it goes up."
READ MORE: Cars ablaze as 3,500-acre California brush fire swallows freeway, homes
The California Highway Patrol is investigating the allegations.
"We called in several tow companies we had on rotation," said Steve Carpia, spokesman of the Inland California Highway Patrol. "When we learned of the complaints we began to investigate, eventually resolving this issue."
Desert Towing is charging people $700 because they towed the cars in the #NorthFire. Our govt leaders need to step in and make this right!

— Mykel Pickens (@qykpick) July 18, 2015
Some towing companies have gone as far as to publicly denounce overcharging in order to distance themselves from accusations made over social media.
"Our company does not operate on people's hopelessness, and any illegal activity or overcharging," said Richard Monroy, manager of Gonzales Tow in Victorville. "We understand the public's concerns and decided we will not be a tow company who will profit from the obvious situation."
Gloria Chairez, owner of AZX Auto Transport operation in Fontana, called the gouging companies a "sorry part of my industry."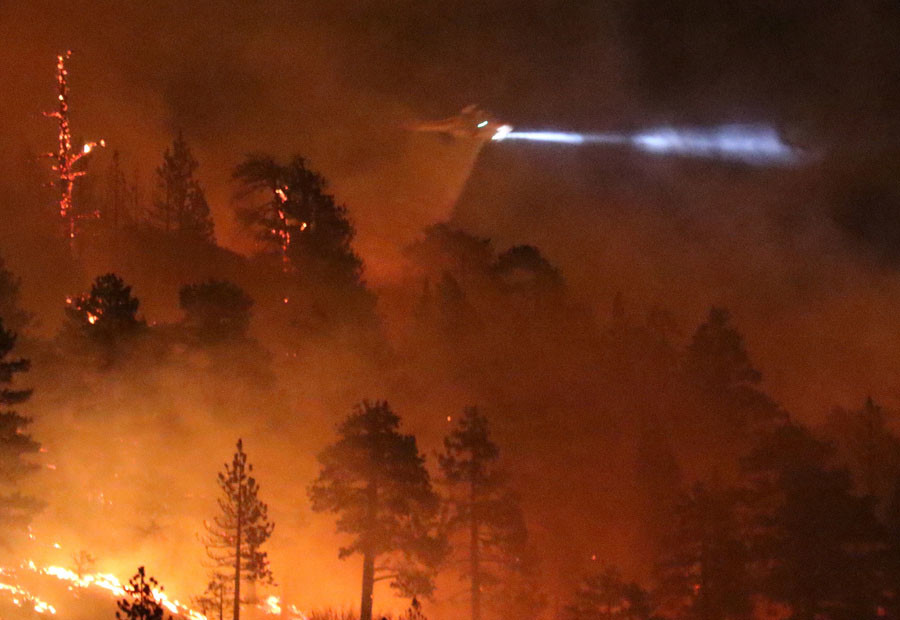 "The owners of the vehicles were told to leave their keys so their cars could be moved (by volunteers) yet most didn't," she said. "I couldn't believe the tow companies were literally clawing and fighting for those vehicles, adding up the dollars as each one they obtained."
Some 70-80 vehicles were abandoned on the freeway, fire officials said following Friday's evacuation. About 20 cars were destroyed and 10 more suffered damage as the blaze crossed the heavily-traveled freeway.
An incident report updated Monday indicated the North Fire has burned 4,250 acres since it began just before 3 pm PT on Friday.
Fire crews said they have achieved 95 percent containment of the fire, which has ceased spreading, the US Forest Service said.
Thirteen fire crews with more than 600 total personnel have been employed to combat the blaze, according to the state's incident report. All evacuation orders have been lifted. The cause of the fire is under investigation.