McDonald's franchises see bleak future ahead – survey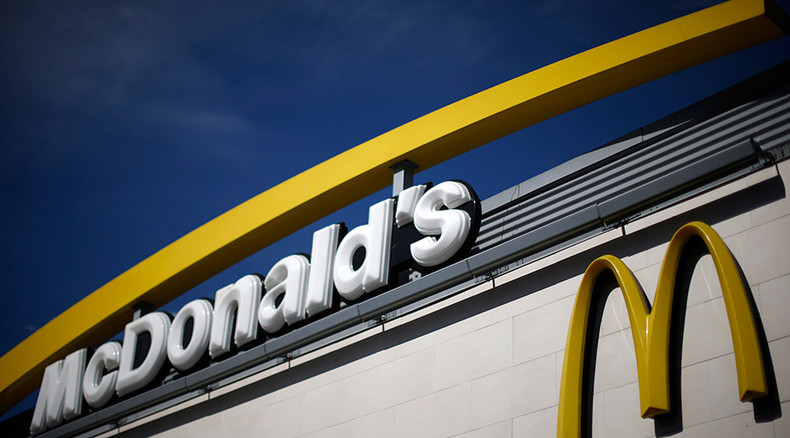 A survey asking McDonald's American franchisees to rate their business outlook for the next six months on a scale of one to five, with five being "excellent," yielded an average outlook of 1.69, the lowest since the survey began 12 years ago.
Just three months ago, survey respondents' average outlook was 1.81. The survey's historical average is 2.8 and reached an all-time high of 3.4 in February 2004.
Participating in the survey were 29 franchise operators who collectively own and operate 208 McDonald's restaurants in the United States.
Respondents cited a range of problems at the world's biggest burger chain for the negative outlook, including weak marketing, poor customer perceptions and corporate ignorance.
READ MORE: McDonald's new turnaround plan could backpedal on minimum wage increase
"My numbers are not good due to new competitors," one franchisee said, according to CNBC. "Overall, sales are still in a slump and I don't see much to get excited about in 2015."
Another respondent said, "At least half of the operators in my region are on [the] verge of collapse. With minimum wage for fast food workers potentially increasing to incredibly high levels, we are facing a crisis situation."
Franchise operators said their same-store sales fell 2.3 percent in June – two full percentage points worse than Wall Street expectations, wrote Mark Kalinowski, who conducted the survey for Janney analysts. Operators also expect sales to fall an additional 1.2 percent in July, while analysts have predicted sales will rise.
"Corporate has no answers," said another respondent, according to CNBC. "They are throwing ideas at the wall hoping something will stick. Their collective arrogance has come home to roost."
McDonald's is facing stiff competition as customers look to other burger brands like Shake Shack, Sonic and Whataburger. Industry watchers say today's customer is still looking for the ease, value and convenience of fast food, but they're also looking for better quality.
It seems McDonald's is struggling to reach customers that are looking for an upgrade. These consumers are less likely to eat fast food or drink soda, and are willing to "pay a premium for higher-quality food at fast casual joints," according to bonappetit.com
"There's a huge group of people today who understand food, and they require more from their food every day," Randy Garutti, CEO of Shake Shack, told bonappetit.com. "My kids aren't going to grow up eating fast food, but they do love burgers."
McDonald's is also facing pressure from workers threatening to unionize, with employees demanding $15 an hour in highly-publicized national protests.
At Shake Shack, perhaps due to fears of the same protests, employees are offered a monthly revenue sharing program. They are also paid $10 an hour, $1.25 above the federal minimum wage, and regional managers are given stock options.
In April, McDonald's announced a massive corporate restructuring plan that would involve selling off 3,500 corporate restaurants to independent franchise operations. The "refranchising," scheduled to occur by 2018, will increase franchise operations worldwide from 80 to 90 percent.
Company CEO Steven Easterbrook said the plan would save the company $300 million a year.
McDonald's shares fell 1.8 percent on Thursday. However, the company defended its record in a statement.
"Approximately 3,100 franchisees own and operate McDonald's restaurants across the US," McDonald's said. "Less than 1% of them were surveyed for this report. We value the feedback from our franchisees and have a solid working relationship with them."