Is Apple's new iPod touch built to sell you a subscription?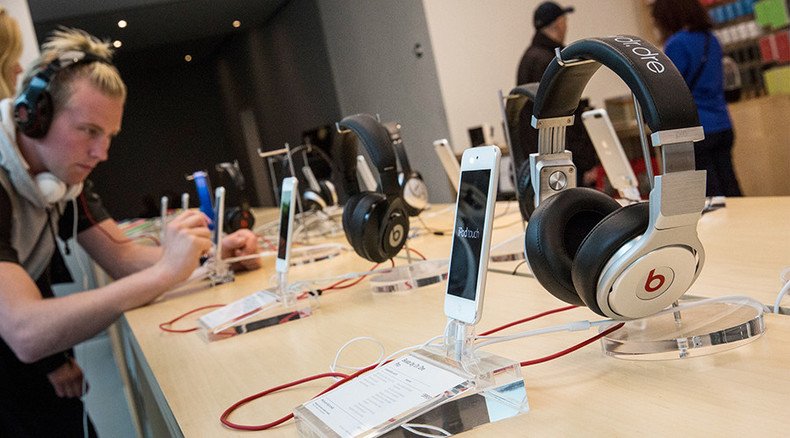 A new version of the iPod touch is coming, and Apple seems to be moving to turn the device into a predictable source of revenue by letting it fully utilize the company's new Apple Music subscription streaming service.
The three-year pause between versions of the device may have led some to believe that the iPod touch had been discontinued, but it may have been rescued from the scrap heap of history by Apple's new music streaming service.
The iPod touch has always essentially been an iPhone without the cellular contract – even the designs are indistinguishable at first glance. It's useful for listening to music, playing mobile games, and running any apps that don't require an internet connection while you're on the go.
Of course, the first feature mentioned on Apple's retail page for the touch is music. Forbes' Ewan Spence notes that the Apple Music's "family sharing" function will be a major feature and monetization strategy, since younger members of the family would have the iPod touch before graduating to the iPhone, but wouldn't be denied the now-essential convenience of having a music streaming service.
Since the iPod touch is not a big earner at the point of sale, Apple may be taking a cue from video game console companies, which sell their devices at extremely low margins and then make money off the games that consumers play on them. Those companies are moving to subscription services as well, with Microsoft's Xbox Live and Sony's PlayStation Network providing the companies with steady reliable revenue streams from static devices.
Apple Music is the tech giant's attempt to penetrate the subscription music market that is currently dominated by Pandora and Spotify.
The music streaming market is a crowded one. There are almost a dozen music streaming services with at least 3 percent market share, and rap star Jay Z just launched a music service of his own called Tidal, according to internet survey company Statista.
This fierce competition may explain why Apple is bringing a no holds barred attempt to make inroads into music streaming – so hard that they are, in fact, being investigated over anti-trust allegations.
Apple has been accused of colluding with major music labels like Universal Music Group to favor Apple Music to the detriment of their competitors.
"We have been working with New York to investigate concerns about potential anticompetitive conduct in the music streaming industry," Connecticut Attorney General George Jepsen said in a statement.
On top of the potential collusion between Apple and music labels, Spotify and other freemium websites have been complaining about how their services are charged in the Apple's App Store.
Apple Music will cost $9.99 a month for individuals and $14.99 for families, but the company charges a 30 percent fee for third party applications sold through the App Store, including subscription fees. Spotify and similar services believe this gives Apple an unfair competitive advantage.
You can share this story on social media: