Apple, music labels investigated for antitrust violations, collusion ahead of Apple Music launch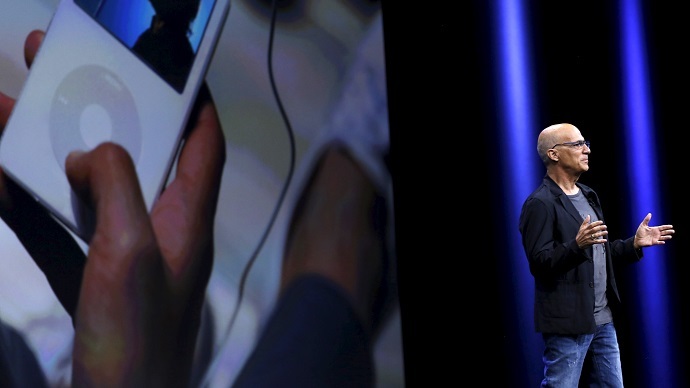 Two states are investigating Apple for potentially colluding with or pressuring music companies to favor its new Apple Music, its new paid subscription service, to the detriment of Apple's competitors. The US government and EU are also probing the issue.
Just as Apple Music launched, the attorneys general of New York and Connecticut began looking into Apple's negotiations with music labels, searching for potential antitrust violations.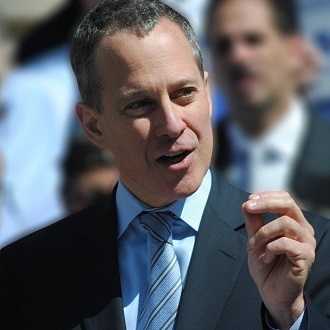 "We have been working with New York to investigate concerns about potential anticompetitive conduct in the music streaming industry," Connecticut Attorney General George Jepsen said in a statement.
"This... is part of an investigation of the music streaming business, an industry in which competition has recently led to new and different ways for consumers to listen to music," Matt Mittenthal, a spokesman for New York Attorney General Eric Schneiderman, said in a statement. "To preserve these benefits, it's important to ensure that the market continues to develop free from collusion and other anticompetitive practices."
Apple bought Beats Electronics for $3 billion last year, in part to bolster its music offerings. On Monday, the Cupertino, California-based company launched Apple Music, a subscription streaming and internet radio built on both companies' previous efforts. It is designed to compete with online music streaming services like Spotify and Pandora, both of which offer both free and paid premium subscriptions, called "freemium" services.
"Online music has become a complicated mess of apps, services and websites," said Jimmy Iovine, the Beats co-founder who now works at Apple, as he launched the service. "Apple Music brings the best features together for an experience every music lover will appreciate."
The attorneys general are investigating whether Apple worked with Universal Music Group (UMG), Sony Music Entertainment and Warner Music Group to impede the availability of their music on competitive sites, as well as whether the groups worked together towards that same end. Sources told the Verge in May that Apple offered to pay YouTube's music licensing fee to UMG if the label stopped allowing UMG on YouTube.
"If Apple convinces the labels to stop licensing freemium services from Spotify and YouTube, it could take out a significant portion of business from its two largest music competitors," Micah Singleton wrote before Apple Music was launched.
"All the way up to Tim Cook, these guys are cutthroat," one music industry source told the Verge at the time.
Universal Music said on Monday that it cooperated with the attorneys general's investigation.
"UMG shares the Attorneys General's commitment to a robust and competitive market for music streaming services in the mutual best interest of consumers, artists, services and content companies alike – and we have a long track record to that effect," the company's lawyers said in a statement. "We are pleased to have provided the Attorneys General information demonstrating that conduct. It is our understanding that, given these representations, the Attorneys General have no present intention to make further inquiries of UMG in this regard."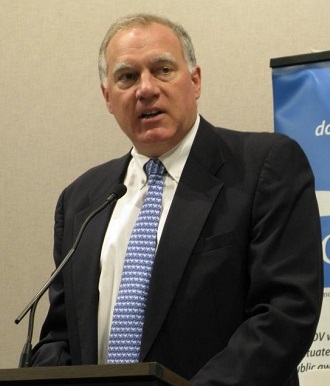 Jepsen acknowledged that UMG did not appear to violate any laws in its negotiations with Apple.
"At this point, we are satisfied that Universal does not have in place ‒ or in process ‒ anticompetitive agreements to withhold music titles from no-charge streaming services," the Connecticut attorney general said. "We will continue to monitor that market to ensure that consumers and competition are protected."
In April, the European Commission also preemptively began scrutinizing Apple's actions, sending questionnaires to several recording labels and digital music companies, the Financial Times reported at the time. The US Federal Trade Commission is also looking into the companies' negotiations and deals, according to the Verge.
On top of the potential collusion between Apple and music labels, Spotify and other freemium websites have been complaining about how their services are charged in the Apple App Store, according to the Verge. Apple charges a 30 percent fee for paid applications sold through the App Store, including subscription services. Therefore, those services then raise their prices by 30 percent to retain the same revenue as they do through subscriptions on their website.
Spotify, for instance, charges $9.99 a month for its premium subscription on its website, but $12.99 through the App Store, which prohibits Spotify from redirecting customers to its own, lower-cost website. Apple Music will cost $9.99 a month (for individuals), which Spotify and similar services believe gives Apple an unfair competitive advantage.
"They control iOS to give themselves a price advantage," a music industry source told the Verge. "Thirty percent doesn't go to any artist, it doesn't go to us, it goes to Apple."
READ MORE: eBook-gate: US sues Apple, publishers for conspired price-fixing
"I get that there's some administrative burden so they should get some kind of fee, but 30 percent is f--- b---," another said.
It's not the first time that Apple has faced scrutiny over potential collusion and antitrust actions.
In 2013, 33 states ‒ including Connecticut and New York ‒ sued Apple for antitrust violations. A federal judge found Apple guilty of conspiring to raise the retail prices of ebooks. As part of the settlement, the company agreed to pay $450 million, and Apple has had a Department of Justice antitrust monitor on the Apple campus since then. That same year, the European Commission investigated Apple over accusations of anti-competitive sales tactics for its iPhone, as well as technical restrictions in the European market.