Don't stop running: Real-life Forrest Gump tries to jog across US in 100 days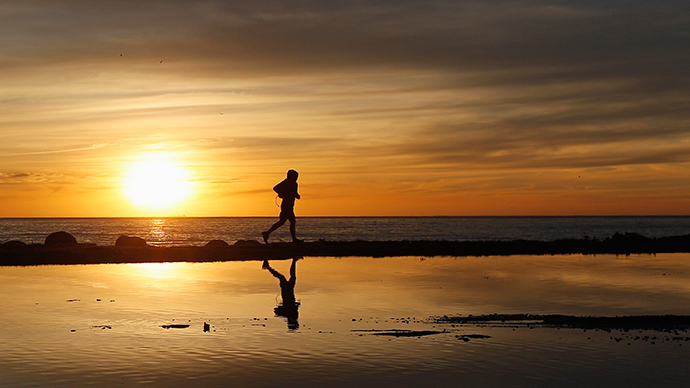 A Michigan man is currently in the process of running across the United States from coast to coast, inspired by the Academy Award-winning film "Forrest Gump."
Barclay Oudersluys, who holds a master's degree in nuclear engineering, is a veteran runner, having completed ultramarathons and triathlons over his 23 years of living. But his favorite movie inspired him to take on a challenge that is orders of magnitude larger.
The 1994 film "Forrest Gump" featured Tom Hanks playing the eponymous hero, a man with a low IQ but simple wisdom and good intentions. Oudersluys seems to be following in the footsteps of the beloved character, having taken on this monumental test of endurance for his own charity called Project Gump, which was set up for his epic endurance test.
READ MORE: Almost 1,000 runners fall sick after 'mud race' in France
"I decided if Forrest Gump could run across the country, I could do it too," he said in a telephone interview after he had completed his 61st day of running, reported Reuters.
His route takes him from Santa Monica, California to Marshall Point Lighthouse in Maine, the same route that Forrest Gump and an undocumented number of other numbers have taken. Oudersluys started his journey on May 9, and his aim is to complete his journey in 100 days.
He says that he is currently on schedule, running between 30 and 33 miles every day – a distance greater than a marathon.
The remarkable journey will take Oudersluys through 14 states and over 3,150 miles (5,070), and will be completed on August 16, if everything goes according to plan.
The Birmingham, Michigan native is aiming to raise $10,000 for the Hall Steps Foundation, a non-profit organization founded in 2009 by distance runners Ryan and Sara Hall to tackle global poverty.