'Lost trust': Reddit chief apologizes to moderators for abrupt firing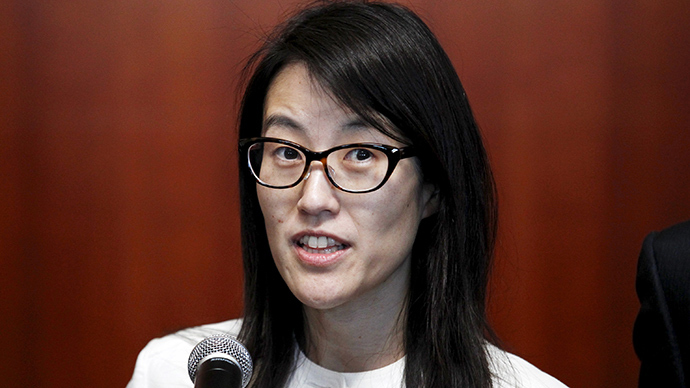 Reddit CEO Ellen Pao has issued an apology for the dismissal of the social media site's director of talent, a popular figure with the Reddit moderators who subsequently shut down hundreds of discussion forums in protest.
Victoria Taylor, the site's talent director and top administrator of Reddit's 'Ask Me Anything' chats, was let go last week for unspecified reasons. About 300 discussion pages were shut down in response to the surprising move, Time.com reported.
"We screwed up. Not just on July 2, but also over the past several years," Pao said in a Reddit post. "We haven't communicated well, and we have surprised moderators and the community with big changes."
Pao had previously apologized over the weekend on NPR, saying moderators of Reddit communities, known as subreddits, "should have been told earlier about the transition, and we should have provided more detail on the transition plan."
Taylor was the lead employee in moderating 'Ask Me Anything' (AMAs) chats with major figures, like politicians or celebrities, who participate in the question and answer sessions with users, according to UPI.
Some Reddit users speculated that her dismissal was tied to a recent AMA with Rev. Jesse Jackson that went awry, as users lofted controversial questions and racially-based charges at the longtime civil rights activist.
READ MORE: Reddit's first transparency report reveals compliance with 58% of user info requests
Prior to Taylor's dismissal, moderators of the site's more than 8,300 active communities had expressed frustration that Reddit staff had not followed through with promises made in the past.
"We have apologized and made promises to you, the moderators and the community, over many years, but time and again, we haven't delivered on them," Pao said Monday. "When you've had feedback or requests, we haven't always been responsive. The mods and the community have lost trust in me and in us, the administrators of reddit."
Pao and company co-founder Alexis Ohanian said Reddit would bring in a new moderator advocate, and that moderators will soon receive improved tools for chat facilitation, including "anti-brigading and better modmail/tools."
"I know these are just words, and it may be hard for you to believe us. I don't have all the answers, and it will take time for us to deliver concrete results," Pao said. "I mean it when I say we screwed up, and we want to have a meaningful ongoing discussion.
"I know we've drifted out of touch with the community as we've grown and added more people, and we want to connect more. I and the team are committed to talking more often with the community, starting now."
Moderators have a history of quarreling with Pao. Her rule change seeking to prohibit controversial and "harassing" discussion on the site earned Pao the ire of many moderators who saw the effort as a way to muzzle a site known for open exchange.
A change.org petition calling for Pao's resignation as CEO of Reddit Inc. now has nearly 200,000 signatures.