​Reddit's first transparency report reveals compliance with 58% of user info requests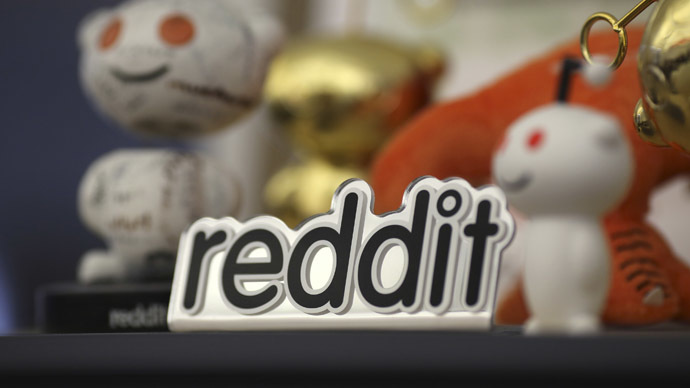 Reddit has released its first transparency report, revealing that the social news site complied with 58 percent of user information requests and 31 percent of takedown notices from authorities in 2014.
In a blog post on Thursday, the content-sharing giant said that it routinely fields requests from federal and state government agencies for user data in addition to requests to remove content. Private individuals and organizations also sometimes send requests, most often through subpoenas.
The report made clear that as a US-based company, Reddit does not turn over information to foreign governments, unless ordered to do so by a US court.
The company also noted that it successfully fought two civil subpoenas which sought information on more than a dozen users.
As promised, we released our first transparency report today. Please take a look & discuss in the comments. http://t.co/6mCCnVixdw

— reddit (@reddit) January 29, 2015
In its report, Reddit – which boasts more than 174 million users – said that in 2014 the company received only 55 requests for user data involving 78 user accounts. The company complied with 32 of them. Facebook and Google – both of which released similar reports – received 35,000 and 32,000 such requests, respectively, in just the first six months 2014.
Reddit noted that it tries to inform users when their data is requested.
"At Reddit, we believe transparency about our privacy practices encourages trust and more user expression," the company wrote.
"We take all requests for the disclosure of user information seriously. When we receive a request, we make sure it is legitimate and not overbroad, and we provide advance notice to affected users unless prohibited by a court order or where we decide delayed notice is appropriate based on clear criteria described in our privacy policy," the report states.
The company also received 218 requests to take down content, 176 of which were for copyright infringement. Nine of the requests involved trademarks, while the other 33 were for unspecified reasons. The company complied with 68 of those requests. The report also states that "real humans" review each takedown request.
Reddit is known for its pro-privacy stance. The site allows users to register without listing an email address or real name.
You can share this story on social media: