NBC severs business ties to Donald Trump after insulting Mexicans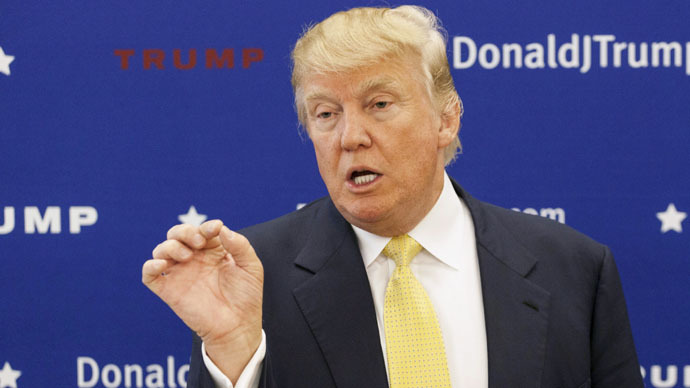 NBC has ended its relationship with real estate mogul and presidential candidate Donald Trump, because of his "derogatory statements…regarding immigrants." During campaign announcement Trump called Mexican immigrants drug dealers and rapists
NBC's announcement on Monday severs its 12 year relationship with Trump, in the latest blowback again the real estate mogul for insulting Mexicans and immigrants.
"At NBC, respect and dignity for all people are cornerstones of our values. Due to recent derogatory statements by Donald Trump regarding immigrants, NBCUniversal is ending its relationship with Mr. Trump," NBC said in the statement.
As part of its decision NBC won't air the Miss USA and Miss Universe Pageants, both joint ventures with Trump and said he will no longer host the popular 'The Apprentice' series.
.@realDonaldTrump reacts: NBC "will stand behind lying Brian Williams" but not behind me http://t.co/EimAYr63Yf@CNNpic.twitter.com/Ub7sHmKA7v

— OutFrontCNN (@OutFrontCNN) June 29, 2015
Trump fired back saying he had already told the network he wasn't going to host 'The Apprentice' series because of his bid for the White House.
In a statement distributed by his office he told NBC that he stood by "his statements of illegal immigrants" and NBC is "weak and like everybody else is trying to be politically correct," and is why he thinks the country is in serious trouble.
"If NBC is so weak and so foolish to not understand the serious illegal immigration problem in the United States, coupled with the horrendous and unfair trade deals we are making with Mexico, then their contract violating closure of Miss Universe/Miss USA will be determined in court," Trump said in the statement. "Furthermore, they will stand behind lying Brian Williams, but won't stand behind people that tell it like it is, as unpleasant as that may be."
READ MORE: 'Jurassic Trump' gnaws on migrants, called 'prejudicial and absurd' by Mexican officials
The backlash has been prompted by remarks made during his presidential campaign announcement on June 16.
"When Mexico sends its people, they're not sending their best; they're not sending you," Trump said in his announcement speech. "They're sending people that have lots of problems, and they're bringing those problems with us. They're bringing drugs. They're bringing crime. They're rapists. And some, I assume, are good people."
NBC's decision follows a similar boycott last week by Univision, the largest Spanish language TV network, which announced that it would no longer carry the Miss USA pageant. The Spanish network called Trump's comments "insulting," but they said they would continue to cover his campaign in their news broadcasts because their audience is entitled to all points of view.
A number of Latino artists due to appear at the pageant also dropped out over the racist comments including: J. Balvin, Cristian De La Fuenta, Roselyn Sanchez and Zuleyka Rivera.
Trump promptly promised to take legal action against Univision for breach of contract. He has also banned all Univision employees from playing golf on his Miami golf course and resort.
Another one dumps the trump..., and another one..., and another one dumps the Trump... http://t.co/22fOIlN5jkpic.twitter.com/o6jsjbwb6p

— Norm Clark (@Normsmusic) June 29, 2015
Trump has been unrepentant in his remarks, and said "There is nothing to apologize for."
The National Hispanic Leadership Agenda, a coalition of 39 national and regional Latino groups, called on on NBC on Saturday to drop the Miss USA telecast.
Felix Sanchez told CNN, "Univision obviously had the courage to take this step forward despite the same kind of threats, the same kind of contracts. They showed leadership. They showed civil rights leadership in this digital age."
You can share this story on social media: