Bitcoin accused of wasting shocking amount of electricity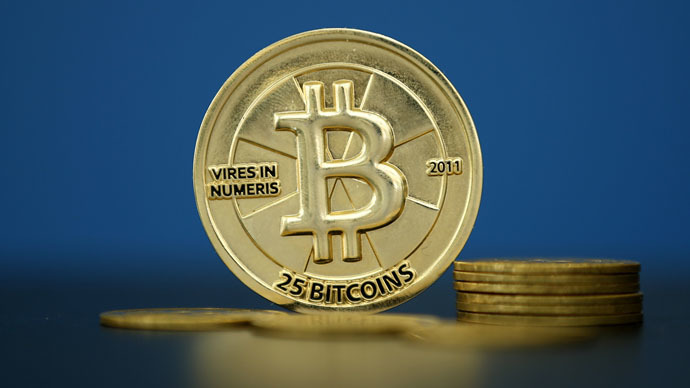 It may be an alternative to fiat currencies and traditional banking, but Bitcoin is using up entirely too much electricity. One critic claims the online crypto-currency uses 5,000 times more power per transaction than VISA and is not sustainable.
According to the calculations by Christopher Malmo, writing at Vice's blog Motherboard, "a single Bitcoin transaction uses roughly enough electricity to power 1.57 American households for a day."
Citing estimates by the computer cooling firm Allied Control, Malmo says the total power consumption of the Bitcoin network is anywhere from 250 to 500 Megawatts (MW). Taking into account the total number of calculations the network can perform per second (hashrate) and the "generous miner efficiency" of 0.6 watts per gigahash, Malmo writes, the network's constant power draw is just under 215 MW, or enough to power 173,000 average US households for a day.
So a single #bitcoin transaction consumes enough electricity to power 1.57 US households a day http://t.co/iCD7xuIpyEpic.twitter.com/3HnU8zxOQm

— Joseph Cox (@josephfcox) June 29, 2015
Taking his calculations a step further, Malmo compared Bitcoin's power usage with that of VISA, the world's largest payment processing network. Using the available data, he shows that VISA processed 58.5 billion transactions in 2013, using enough electricity to power 50,000 US households a day. That, he says, makes Bitcoin about 5,033 times more energy intensive per transaction.
READ MORE: Russell Brand eyes cryptocurrency as integral part of global revolution
A 2014 sustainability study by Hass McCook said that Bitcoin had 99 percent fewer carbon emissions than the banking system. Malmo dismisses this as irrelevant, because the conventional money system is much bigger. The world banking system's market capitalization in 2010 was 1,989 times bigger than today's total Bitcoin valuation, he says, putting the virtual currency's relative economic impact at 0.275 percent.
"It appears there are significant challenges to ensuring that Bitcoin's growth minimizes environmental impacts," Malmo quoted Jeremy McDaniels, a financial system sustainability expert with the United Nations Environment Programme (UNEP). "Energy footprints could be an issue if major scale-up is achieved."
On the other hand, Malmo admits Bitcoin's mining power demands won't scale up linearly with increased usage or transactions, and that his figures are nowhere near exact. "It's important to note that many of the variables in my calculation are constantly changing slightly," he wrote.
READ MORE: Debt crisis: Will Greece exit euro? LIVE UPDATES
Nonetheless, Malmo concludes that "energy-conscious people looking to use an alternative currency for the masses should probably look somewhere other than Bitcoin."
Comments have been mostly critical, objecting to Malmo's calculations and pointing out that the current ratio of transactions to power consumption is low because mining for Bitcoins is more profitable than transaction fees. As more coins are mined, however, the reward per coin will diminish toward zero and the miners will profit more from processing transactions, lowering the network's power demand.
Meanwhile, Bitcoin's electricity consumption doesn't seem to be deterring the Greeks, who are reportedly flocking to the virtual currency in droves as traditional banks are closing their doors and placing hard limits on cash withdrawals due to the debt dispute with the European Central Bank.
And it begins. http://t.co/WaSE5wbr0f leading with story about Greeks rushing to #Bitcoinpic.twitter.com/fo61gdzmHb

— Nic Cary (@niccary) June 29, 2015
You can share this story on social media: