Florida man dies from 'flesh-eating' bacteria contracted in Mississippi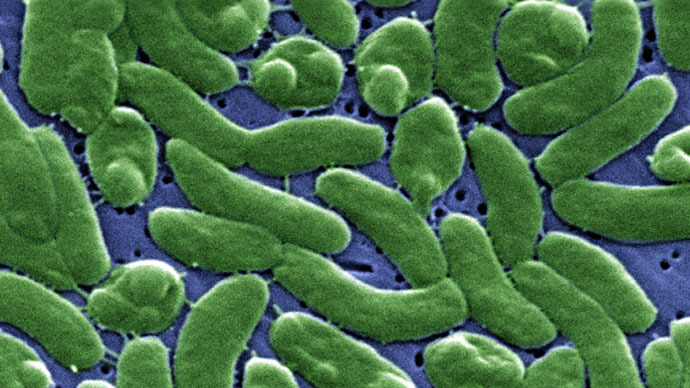 A deadly bacteria from Gulf of Mexico salt waters, one labeled a "flesh-eating virus," has claimed its fourth victim: a Florida man who contracted the illness while swimming in Mississippi.
The Florida man died on Thursday after exposure to saltwater during a visit to Mississippi, according to health officials. His name and age have been withheld under the state's privacy laws.
Although it has been called the "flesh eating virus," the bacteria, called Vibrio vulnificus, can be contracted when eating raw seafood, seawater, or through a skin wound, said the Florida Health Department.
READ MORE: Rare 'testicle-eating' fish with human-like teeth found in New Jersey
"It is always a concern from year to year, especially with extreme heat," Anne Gayle Ellis, Florida Department of Health spokesperson, told WFLA NBC News Channel 8. She told the network that infections are rare.
Florida health officials say they've had 10 cases this year and four deaths. Advisories have warned people to avoid eating raw shellfish and urged anyone with open wounds or scratches to stay out of the water. In severe cases, the vibrio bacteria can break down the skin, requiring surgery, amputation or even causing death, hence the misnomer "flesh eating bacteria."
"The way to protect yourself from skin infections from vibrio is by performing good wound care and you do that by covering the wounds with dry clean bandages until they're healed," said Dr. Carina Blackmore, the deputy state epidemiologist in Florida.
In healthy people, the bacteria can present a mild disease, but infections can be serious for those with compromised immune systems. If the bacteria is consumed, it can cause diarrhea, abdominal pain and nausea. Entering the body through open sores, it causes skin ulcers and other skin breakdowns. Bloodstream infections are fatal about 50 percent of the time, but 80 percent more likely in those with medical conditions.
READ MORE: Shark attacks 8-year-old boy at North Carolina beach
Officials say the bacteria thrives in warm seawater in estuaries and marine waters around the Gulf of Mexico, and in filter-feeding shellfish areas of the Atlantic seaboard, and that it is more active in the summer months. Often the presence of bacteria in water is an indication of fecal pollution, which may come from storm water runoffs, pets and wildlife, and human sewage. The vibrio bacteria is related to cholera.
In 2014, there were 32 Vibrio vulnificus cases in Florida and seven Floridians died from the pathogen. The bacteria was first isolated in 1976 from blood samples submitted to the Centers for Disease Control and Prevention.
You can share this story on social media: