American Jedi: DoD develops hoverbikes to replace choppers
Published time: 24 Jun, 2015 17:14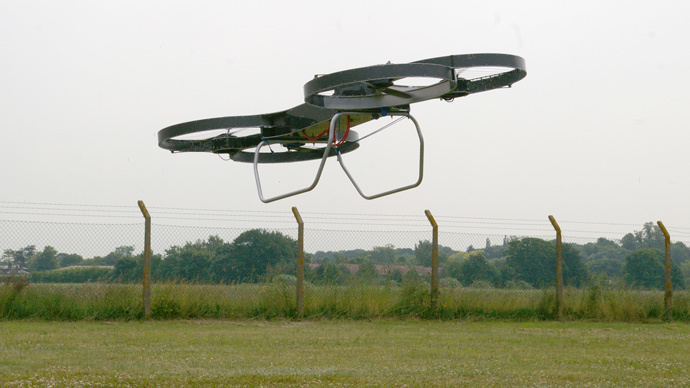 Soon American pilots could be riding Star Wars-style hoverbikes, as an engineering contractor for the US Department of Defense has started developing the cutting edge technology that could easily replace helicopters.
The "world's first flying motorcycle" project has recently united forces of SURVICE, company for the US Department of Defense, and UK's Malloy Aeronautics company within a current research and development contract with the US Army Research Laboratory, announced by Maryland Lt. Governor Boyd Rutherford at the 2015 Paris Air Show.
A model of a hoverbike, displayed at the major international show in France that took place in June, has been designed as a tactical reconnaissance vehicle (TRV). It could present a vital alternative to traditional helicopters, regarded as a "low level aerial workhorse with low on-going maintenance."
READ MORE: US Navy wants more robotics, artificial intelligence for combat, support roles
Malloy's marketing sales director Grant Stapleton told Reuters that the prototype, funded by a Kickstarter campaign, has two advantages – safety and cost.
"It can do so much inexpensively and effectively as a multi-purpose product that can be flown manned or unmanned," said Stapleton. "It's absolutely ideal. It's inexpensive, it can carry a decent load, it can get in and out of very small spaces very quickly and it can be moved across continents very quickly."
According to the developers, hoverbikes could contribute to various operations, both military and humanitarian, such as search and rescue missions, cargo delivery or emergency response.
Being science fiction made real, hoverbikes have long been a matter of interest for American engineers. A California-based aerospace firm Aerofex developed a vehicle with two ducted rotors instead of wheels in 2012.