Disabled, unemployed woman ordered to repay student loan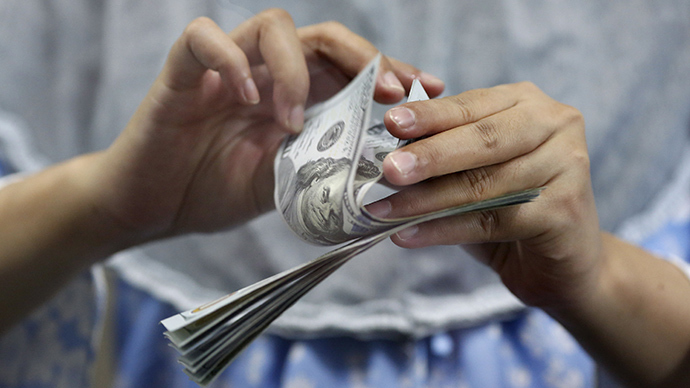 A federal appeals court has denied a woman's bankruptcy request and ordered her to pay back student loans of more than $37,000 despite her yearly income of $10,000. The disabled woman has been unemployed for seven years.
The Maryland court judge denied Monica Stitt, 45, her bankruptcy request on June 9, and ordered her to pay the amount.
Stitt wanted to discharge student debt through bankruptcy due to "undue hardship." But this is exceptionally hard because the debtor has to prove the hardship and the definition of how hardship is measured is not defined by the bankruptcy code but is left to the courts to decide.
If this woman can't discharge her student debt in bankruptcy absolutely nobody can http://t.co/UkIYFSczHU

— David Dayen (@ddayen) June 22, 2015
Stitt had borrowed $13,250 in student loans which had increased with interest to $37,400 by the time she filed for bankruptcy. After the bankruptcy judge ruled she couldn't cancel the debt, the woman appealed to the US District Court in Maryland without a lawyer, where a District judge upheld the bankruptcy court's ruling.
The appeals court used three criteria to determine whether Stitt's circumstances qualified her for relief. Those criteria are whether the loan would be too difficult to pay back while maintaining a "minimal standard of living," whether the difficult circumstances lasted a long time and whether the debtor demonstrated "good-faith efforts" to repay the loan in the past.
In Stitt's case she passed two of the three measurements. The judge said even if she paid only $3.50 a day in interest on the loan she still wouldn't qualify for a minimal standard of living. Stiff also qualified for having difficult circumstances that lasted as she was disabled, and also unemployed since 2008.
READ MORE: Over 14 million low-income older Americans are food insecure - gov't report
The judge ruled, however, that Stitt failed the third part of the test by not showing a "good-faith effort" to repay the loan.
"The Court further finds that the Bankruptcy Court could fairly to look to Stitt's failure to make a single voluntary payment when her income unquestionably exceeded her expenses as a demonstration of her lack of a good faith," the ruling reads.
The judge criticized her for not using her income to pay her student loans when she held a government-sponsored job for a few months in 2008, where she earned $11,000, and wrote in his opinion, US District Judge Peter J. Messitte that Stitt didn't meet the "undue hardship" test required by the bankruptcy code.
Stitt told the court she used the income to pay credit debt and other expenses.
Judge Messitte did offer Stitt some hope of relief, however and said his research had found she qualified for two federal loan-consolidation programs in which no payments would be required since her income was so low. Under the programs the debt would be forgiven after 25 years even if she made no payments as long as her income didn't increase.
Messitte encouraged Stitt to participate in the program but said unlike with bankruptcy she wouldn't benefit from the immediate relief of debt.
"Stitt's disability status does not affect her eligibility for income-sensitive repayment plans or loan consolidation," court papers read.
READ MORE: Student loan debt inhibiting home ownership - New York Fed
Student loan borrowing has topped $1.16 trillion, according to the New York Fed in a February 2015 report, the highest amount on record, and up 7.1 percent from more than a year ago.
Of the nearly 20 million who attend college each year, about 12 million have student loans, according to the Almanac of Higher Education, with the average student accumulating $26,000 to $29,000 in loans that become due as soon as the student graduates.