19-year old North Carolina man charged for trying to start pro-ISIS guerilla war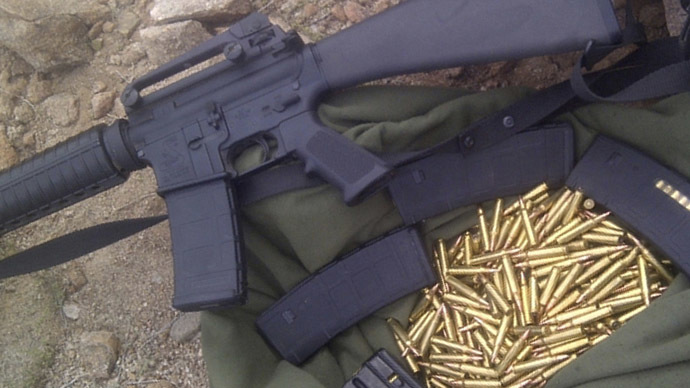 A North Carolina teen has been charged with providing material support for the terrorist organization Islamic State after conspiring with undercover agent to buy a gun and "kill Americans."
19-year-old Justin Nojan Sullivan from Morgantown was reported by his own parents in April 2015, after they found him trying to burn Buddhist religious items in apparent support for Islamic State. After that, FBI started to track Sullivan, and an undercover agent contacted him.
READ MORE: Ohio man arrested in alleged plot to help ISIS
When talking with the agent, Sullivan identified himself as an Islamic convert and a "mujahid", or Islamic holy warrior. The FBI says that he then invited the agent to join "The Islamic State of North America."
He shared his dream of killing as many as 1,000 Americans, according to the criminal complaint filed against him. He planned to start with a few "minor" assassinations and send videos to the Islamic State. His plan also included the murder of his own parents.
To that end, the complaint states, Sullivan intended to buy an AR-15 rifle at a gun show, and asked the undercover agent to send him a homemade silencer.
Sullivan was arrested on June 19, after receiving the silencer that the agent had sent to him through the mail.
READ MORE: 'Draw Mohammed' shooting suspect wanted to join ISIS, attack Super Bowl – prosecutors
Sullivan could now face up to 40 years in prison: 20 for providing material support to Islamic State, and another 20 for two firearm charges, including the use of an unlicensed silencer.
Sullivan is but the latest in a slew of potential Islamic State recruits recently arrested in the US. At least four men were arrested in June only, with the most common charges against them being attempting to provide material support to the terrorist group or traveling to Syria to join it.
One of the most significant of the detentions was that of Abdul Malik Abdul Kareem, 43, from Phoenix, arrested in connection with the shooting at the resonant Draw Muhammad event in Texas in early May, which left one security officer injured.