4yo Ohio girl takes police bullet meant for dog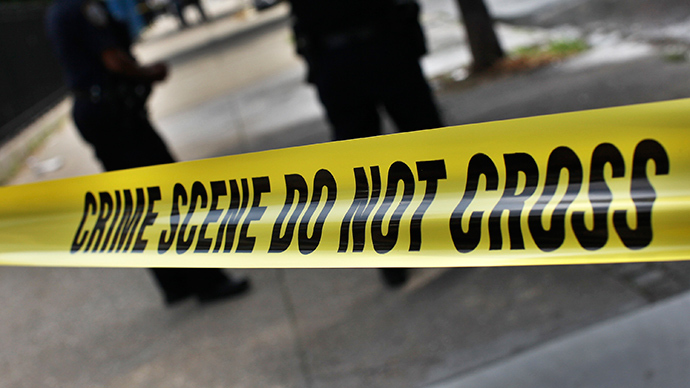 A police officer following up on a hit-and-run case in Columbus, Ohio, heard screams coming from a neighbor panicked by a medical emergency. On responding, he was accosted by the family dog and in the struggle accidentally shot a young girl in the leg.
The mishap occurred on Friday when a Columbus police officer missed the dog and hit the girl in the right leg.
"They were carrying her, she had a blanket around her, there was some blood, she obviously was conscious, she wasn't even crying," Gary Parsley, who lives a few doors down, told WTTE Fox 28.
The police officer responsible, who remains unnamed, is receiving psychological counseling.
READ MORE: Ohio cops accused of brutality for arresting pregnant woman, 12yo girl at swimming pool
Parsley was the man the police had wanted to interview. He had just been discharged from the hospital after recuperating for two weeks following a hit-and-run accident and the police officer had come to get a statement. As the officer went to check something on the computer in his car, a neighbor started screaming because of a medical emergency. The police officer was responding to these screams when the unfortunate incident took place.
"When he goes to help out, a dog charges him, he fires one shot misses the dog, hits the four-year-old in the leg," Denise Alex-Bouzounis of the Columbus Police told WTTE.
A heavy police presence was called in as Columbus police began their investigation into the shooting.
"I was upset when I thought they shot the dog," Parsley said, describing how he felt when he arrived on the scene. He became even more alarmed, however, when he heard the girl's mother yell at the cop "You shot my kid!"
READ MORE: 3-year-old Ohio boy kills himself with mother's gun
The little Ohio girl is in stable condition at Nationwide Children's Hospital. She is expected to fully recover from the bullet meant for her furry guard. The dog wasn't hurt.
Police say the officer will receive mandated psychological support counseling and can take leave time to recover from the traumatic experience.