Watch NASA's mesmerizing 4K Ultra HD footage of life in space
Published time: 16 Jun, 2015 23:16
Edited time: 17 Jun, 2015 13:51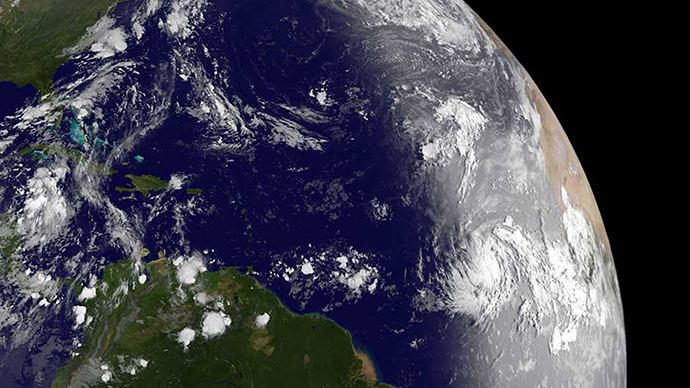 For us humans, the idea of living in space never really moves beyond a vague perception in the back of our minds, but NASA is trying to change that by giving internet goers a vibrant look into life beyond Earth's atmosphere in behind-the-scenes videos.
On Monday, the first of these videos was published by NASA on YouTube, showcasing life at the International Space Station. Recorded in 4K Ultra High-Definition – which offers about four times the detail of standard HD – the video is just one of many that the space agency will post online for Earthlings to watch, and it's already offering impressive footage.
While the footage truly shines at the 4K resolution – there's also a shorter one running at a silky smooth 60 frames per second – it's nonetheless worth the watch regardless of what technology your devices are boasting.
Not only does the video showcase stunning views of Earth from space, but it also gives us a (very detailed) glimpse at astronauts while they work aboard the ISS. Astronaut Samantha Cristoforetti can be seen floating around and Terry Virts can be seen playing with his food for the camera.
"The view of life in space is getting a major boost with the introduction of 4K Ultra High-Definition (UHD) video, providing an unprecedented look at what it's like to live and work aboard the International Space Station," NASA stated in the video's YouTube description.
As noted by The Verge, the video marks something of a breakthrough for NASA, since previous 4K videos tended to be time lapses compiled through numerous still shots. With the ability to shoot 4K video more easily, don't be surprised to see different aspects of ISS life caught on tape – and soon.
"This important new capability will allow researchers to acquire high resolution – high frame rate video to provide new insight into the vast array of experiments taking place every day. It will also bestow the most breathtaking views of planet Earth and space station activities ever acquired for consumption by those still dreaming of making the trip to outer space."