'Unspecified' threat to plane from London at Newark airport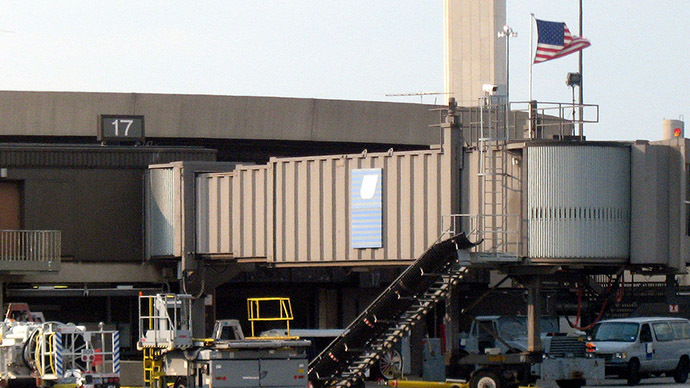 A threat was called into the Newark-Liberty International Airport on Monday morning, according to local media. In particular, Delta flight 69, bound for Newark from London, was threatened.
The call came in sometime just before 12:00 pm EST, according to sources for NBC 4 New York. The plane was then taken to a remote area and emptied of all 191 passengers and 11 crew members.
The caller, according to WABC, was male and "not believed to be credible."
BREAKING: Threat Reported on Delta Flight at Newark Airport - http://t.co/0ktBHIb48Zpic.twitter.com/8P97hFjDv8

— Breaking News (@newszbreaking) June 15, 2015
The threat was "unspecified," according to law enforcement sources for the New York Post.
Port Authority police, as well as Emergency Service Unit officers, the K-9 Unit, and Air Craft Fire Rescue members were on the scene. Authorities checked the luggage off passengers with bomb-sniffing dogs and gave an all clear around 2:00 pm, according to a local CBS affiliate.
Security alert at #Newark. Scary experience being on board. #delta#EWRpic.twitter.com/BiLafiU4W4

— Mairéad (@MaireadMcMahon) June 15, 2015
Police have maintained a heavy presence around the airport, NBC 4 reported.
The threat is currently under investigation.
READ MORE: Police, emergency services evacuate Alitalia flight at JFK over 'bomb threat' (PHOTOS)
On Sunday, a bomb threat was called into John F. Kennedy Airport in Queens, New York. A plane scheduled to fly from New York City to Milan, Italy was emptied as police searched the premises.