Torture broke CIA's own 'human experimentation' rules - report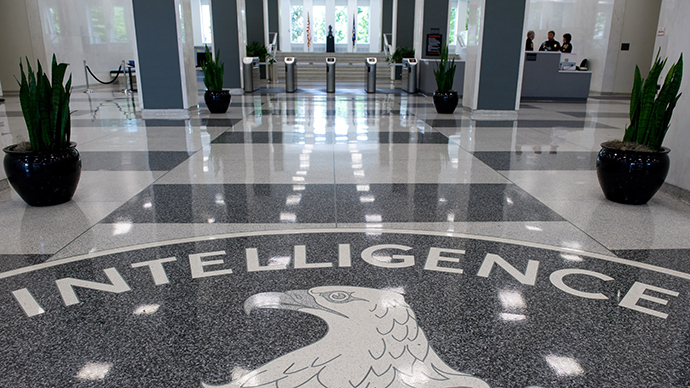 The CIA's torture program had explicit guidelines on human experimentation from 1987, according to a report. But their regular practices, including participation of medical staff in torture sessions, may have violated those guidelines.
A document obtained by the American Civil Liberties Union (ACLU) and published on Monday by the Guardian reveals the Central Intelligence Agency was prohibited from conducting or sponsoring research on human subjects without their consent. The "Law and policy governing the conduct of intelligence activities" was originally enacted in 1987, and was last updated in 2013.
"CIA shall not sponsor, contract for, or conduct research on human subjects except in accordance with guidelines issued by the Department of Health and Human Services (HHS)," which require "informed consent" of the subjects, the legal document says.
However, it also grants the agency's director the authority to "approve, modify, or disapprove all proposals pertaining to human subject research."
'Human experimentation' and the #CIA: read the previously classified document http://t.co/7B1coKWjS2#JSOC#Torture#Guantanamo

— Amir Chowdry (@AmirChowdry) June 15, 2015
CIA Director George Tenet used this authority to approve the use of "enhanced interrogation techniques" (EIT) in the course of the detention, rendition and interrogation program launched after 9/11. The techniques were developed by psychologists contracted by the CIA, and included the infamous torture by waterboarding. Tenet also ordered the agency's Office of Medical Service (OMS) personnel to oversee the interrogations.
READ MORE: Study accuses psychologists group of complicity in CIA torture program
Tenet's official instructions endorsing waterboarding also commanded OMS staff to be present at interrogations. As a result, they evaluated and extensively documented the torture sessions – something experts interviewed by the Guardian said may have crossed the line in human experimentation, by blurring the lines between providing medical aid to subjects and keeping them capable of enduring further abuse.
"Appropriate medical or psychological personnel must be on site during all detainee interrogations employing enhanced techniques," Tenet wrote in January 2003. "In each case, the medical and psychological staff shall suspend the interrogation if they determine that significant and prolonged physical or mental injury, pain or suffering is likely to result if the interrogation is not suspended."
This instruction appears to be based on the agency's experience with waterboarding Abu Zubaydah in the summer of 2002. OMS personnel were present during the interrogation, and helped revive Zubaydah after he passed out.
Zubaydah "seems very resistant to the water board," an OMS official emailed in August 2002. "No useful information so far ... He did vomit a couple of times during the water board with some beans and rice. It's been 10 hours since he ate so this is surprising and disturbing. We plan to only feed Ensure for a while now. I'm head[ing] back for another water board session."
READ MORE: 10 most shocking facts we found in CIA torture report
OMS doctors also helped the agency's interrogators evaluate and calibrate "enhanced interrogation techniques," the agency's preferred euphemism for torture of suspects in CIA custody.
They also recommended changes in the environment the suspects were held in. The Guardian mentions emails sent by OMS staff assigned to CIA "black sites" with subject lines like: "Re: acceptable lower ambient temperatures."
The document prohibiting human experimentation without consent defines research as "both physical procedures by which data are gathered and manipulation of the subject or the subject's environment that are performed for research purposes."
"If they were abiding by this policy when EIT came up, they wouldn't have been allowed to do it," said Nathaniel Raymond, a researcher with Harvard University's Humanitarian Initiative and former war crimes investigator with Physicians for Human Rights. "Anyone in good faith would have known that was human subject research."
Interestingly, the CIA remembered it was prohibited from conducting human experimentation in 2003, when inspector-general John Helgerson inquired whether torture was effective. Studies into that, the agency replied to the Senate Intelligence Committee, "would have been encumbered by a number of factors," among them "federal policy on the protection of human subjects."
You can share this story on social media: