Study accuses psychologists group of complicity in CIA torture program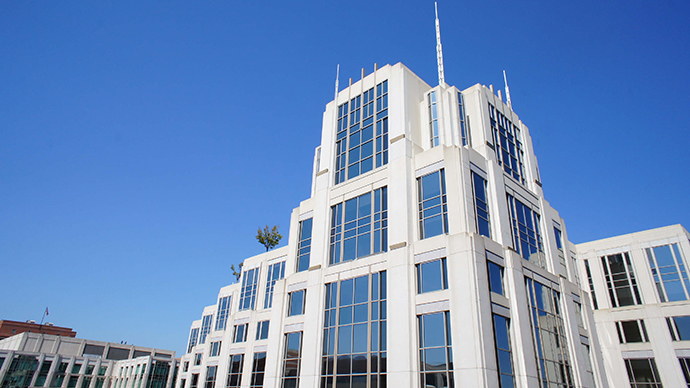 The American Psychologists Association, the largest professional scientific organization of its kind, was secretly complicit in the adoption of torturous interrogation tactics used by the United States against detainees, a new report suggests.
A study released this week by noteable anti-torture critics reveals that an analysis of emails from the inbox of a deceased US government contractor demonstrates compliance on behalf of the APA with regards to the drafting of so-called enhanced interrogation techniques, or EITs, developed under President George W. Bush.

APA officials was in cahoots with members of the Bush administration, including Central Intelligence Agency employees and contractors, when the government struggled to codify policies for its torture program following the terrorist attacks of September 11, 200, according to the report – an effort led by psychoanalyst and anti-war activist Stephen Soldz as well as Nathaniel Raymond and Steven Reisner – two members of the group Physicians for Human Rights.

"The APA secretly coordinated with officials from the CIA, White House and the Department of Defense to create an APA ethics policy on national security interrogations which comported with then-classified legal guidance authorizing the CIA torture program," the authors say.
Big story by @JamesRisen: American Psychological Association secretly collaborated with Bush admin to justify torture http://t.co/Htg3Ia6miW

— Trevor Timm (@trevortimm) April 30, 2015

"The complicity between APA and government entities appears to have directly influenced the APA ethics policy changes, codified into the June 2005 report of the APA's Presidential Task Force on Psychological Ethics and National Security (PENS)," continues their report, aptly named "All the President's Psychologists."

Contrary to previous claims made by the world's largest association of psychologists, the study suggests that the APA was intimately aware of the torture program but did nothing to discourage its development. Further, its authors also allege that the behavior science advisor to Pres. Bush is reported to have drafted "language related to research" that the APA inserted into its official ethics policy on interrogations published in 2005 at the height of the US-led war on terror, and that the organization failed to disclose ties with doctors linked to the EIT program.

The PENS report, the authors behind the latest study say, permitted psychologists to monitor and evaluate the safety and efficacy of the "enhanced" interrogation program, albeit after direct collusion with the Bush administration.

Nearly 700 emails from the late Scott Gerwehr – a researcher for RAND Corporation and an "apparent CIA contractor," the study says – show the APA had numerous contacts with Drs. James Mitchell and Bruce Jessen, the alleged architects of the torture program, beginning in at least 2003. Nevertheless, the APA has distanced itself from any affiliation with either, according to the study.
#APA secretly coordinated w/ #CIA to enhance legal justification for #torture program: http://t.co/EeTFQ3vBoZ More: https://t.co/nkA0CKJmjI

— WikiLeaks (@wikileaks) April 30, 2015

With more than 137,000 members, the authors of All the President's Psychologists say the APA's past actions, according to this week's report, "undermines the fundamental ethical standards of the profession."

"The analysis presented in this report raises serious concerns about the APA Board's knowledge of, involvement in, and responsibility for allowing the US government to unduly influence and change APA policy on interrogations," the authors say.

"The resulting policy facilitated the continuation of the Bush Administration torture program. Additionally, the Board's rapid codification of the PENS report's conclusions into APA policy was accompanied by a litany of alse or obscurantist public statements issued by APA presidents, Boards, and the press office. These statements did not accurately portray the history of the APA's connection with individuals and government entities involved in the 'enhanced' interrogation program."

Rhea Farberman, a spokeswoman for APA, told the New York Times that there "has never been any coordination between APA and the Bush administration on how APA responded to the controversies about the role of psychologists in the interrogations program."

Last year, the results of a long-awaited "torture report" penned by member of the US Senate on the use of EITs was published despite efforts from the CIA to stifle publication. Sen. Dianne Feinstein (D-California), the chair of the committee that conducted the four-year investigation, said there was "no evidence that terror attacks were stopped, terrorists captured or lives saved through use of EITs."
You can share this story on social media: