House votes on Obama's 'fast-track' authority to negotiate Trans - Pacific trade deal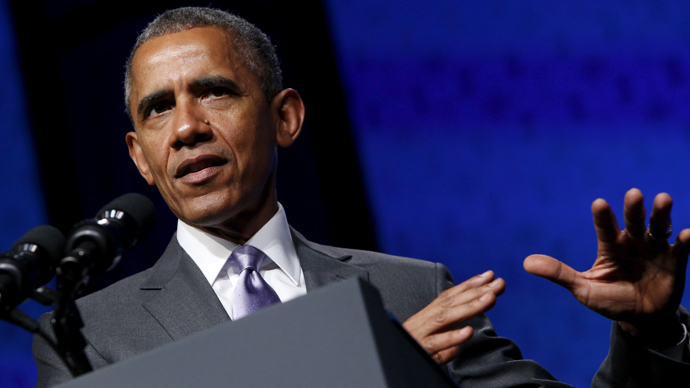 The House is getting ready to vote on a controversial "fast-track" trade bill that if passed will grant President Barack Obama more authority in negotiating a Trans-Pacific Partnership (TPP) trade deal.
It is now the House of Representatives' turn to hold its final vote on the so-called "fast-track" trade bill on Friday. In May, the senate approved it in a 62-37 vote.
The deal has been a sort of a cliffhanger for President Obama. He's been scrambling to gain support from his own democratic party, even his most staunch supporters the Illinois Democrats, who aren't backing the Trans-Pacific Partnership trade pact, except for one member.
The president is expected to make a trip to the Hill, which he rarely does, to secure more support for the deal. He needs to get around 20 Democratic votes.
Obama also made a last-minute, unscheduled appearance at the congressional baseball game on Thursday night.
If passed by the House , the legislation will give the US president the power to negotiate trade pacts with other countries and submit them to Congress, without lawmakers being able to introduce amendments to them.
READ MORE: 'Profits over public health': Secret TPP Healthcare Annex published by WikiLeaks
The bill aims to implement the Trans-Pacific Partnership – a trade deal that would link 40 percent of the world's economy.
Along with the United States, 11 other countries have taken part in TPP negotiations: Australia, Brunei, Canada, Chile, Japan, Malaysia, Mexico, New Zealand, Peru, Singapore, and Vietnam.
The most notable issue about the deal is that it would exclude China and serve to counter its growing economic and diplomatic influence in the Asia-Pacific region.
READ MORE: Corporations shell out $1.2mn in Senate contributions to fast-track TPP
The bill supporters claim the deal will promote innovation and enhance trade.
"TPP is good for American businesses and American workers...we will make the case on the merits as to why it will open up markets for American goods, American exports, and create American jobs," Obama said in a statement on April 28.
95% of the world's customers live outside the U.S. It's time for America to #LeadOnTrade → http://t.co/BmEPgbCKlApic.twitter.com/Mf3UzMUdQq

— The White House (@WhiteHouse) June 12, 2015
"China is negotiating seven agreements right now, including one with 16 countries, " said Paul Ryan (R-Wisconsin). "In the global economy, if you are standing still, you are falling behind. "
However, TPP opponents say it would put American manufacturing jobs at risk. Labor unions have already warned Democrats they'll lose support from the left if they support the legislation.
"Our members knocked on doors for you. They donated to you," Ben Wikler, Washington director for MoveOn public policy advocacy group, told the Hill. "They are watching this vote, and they will not forget how you vote on fast-track."
"Fast track" means secret. Urge your Rep. to say #NoFastTrack to the #TPP>> http://t.co/qUxAP1VFFWpic.twitter.com/34eRutuFBy

— Susan (@wuzie) June 12, 2015