Twitter CEO Dick Costolo to step down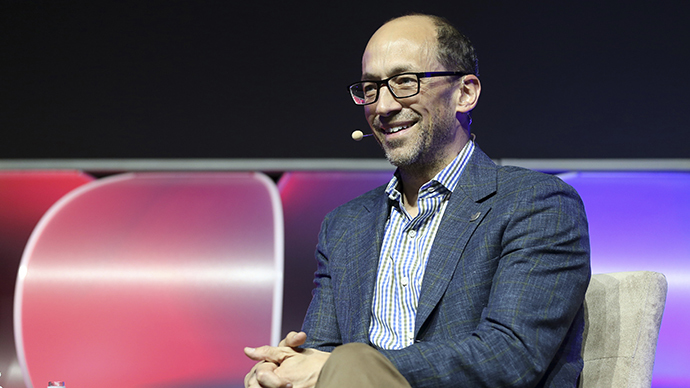 Dick Costolo, CEO of social media giant Twitter, will be stepping down on July 1, the company announced. Costolo is also a board member and will remain on the board.
Just Wednesday, Costolo laughed off calls for his resignation as "crazy" and that criticism slid off him like "water off a duck's back." His resignation just a day later may be a response to shareholders and stock analysts who called from a shakeup to remedy the company's sluggish stock performance.
— TwitterIR (@TwitterIR) June 11, 2015
Since hitting a high of $69 in January 2014, Twitter's share price has been in decline. Since the resignation announcement, Twitter's stock has soared by 7% in afterhours trading.
The position will be filled on an interim basis by Co-Founder and Chairman of the Board Jack Dorsey.
"There is no one better than Jack Dorsey to lead Twitter during this transition. He has a profound understanding of the product and Twitter's mission in the world as well as a great relationship with Twitter's leadership team. I am deeply appreciative of the confidence the Board, the management team and the employees have placed in me over the years, and I look forward to supporting Twitter however I can going forward," Costolo said in a press release Thursday.
Before he was made CEO in 2010, Costolo was the Chief Operating Officer (COO) of the company.
His successor will have to integrate innovations that have been proposed in recent months, such as the highlighting of certain tweets in Google searches, and a function that shows the most important tweets a user missed since his last session on the network. The new long-term CEO will also have to resolve long-standing issues, such as poor experience for new users, and accusations of letting cyberbullying flourish unchecked.