Burgers & billions: White House officials find lucrative corporate careers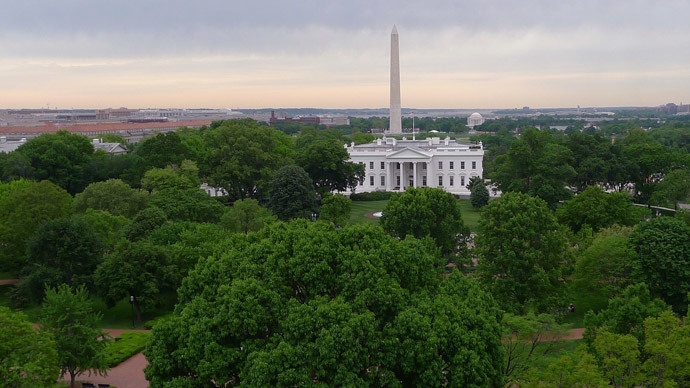 McDonald's is hoping to improve its image by hiring former White House spokesman as global communications chief. Robert Gibbs is one of many senior President Obama's staff to land high-paid corporate job despite his promises to close the revolving door.
According to beleaguered fast-food giant's CEO Steve Easterbrook, both Gibbs and the company's new Chief Marketing Officer Silvia Lagnado are "highly-respected, talented leaders who will bring a wealth of experience and outside perspective to McDonald's as we build a more modern, progressive burger company."
Robert Gibbs joining McDonalds' comms shop. Pretty sure its a cover story for his real job pic.twitter.com/6ZKyBg541A

— Adam Blickstein (@AdamBlickstein) June 9, 2015
Gibbs served as the White House press secretary during President Obama's first term, and as senior campaign advisor during the 2012 campaign, before co-founding a private consulting firm in 2013.
He is hardly the first, or the last, Obama administration official to land a corporate job after leaving the White House. His replacement as press secretary, Jay Carney, joined Amazon in February 2015 as "senior vice president for Worldwide Corporate Affairs," splitting his time between the company's Seattle HQ and the Washington, DC lobbying office.
Gibbs was previously interviewed for a job with the ride-sharing service Uber, but lost out to former campaign manager and Obama adviser David Plouffe. Uber hired Plouffe in August 2014 as "senior vice president of policy and strategy."
As a proud Democrat, Gibbs will devote his time to fighting wage increases, harming the environment, and preying on poor communities.

— Julia Carrie Wong (@juliacarriew) June 9, 2015
Reactions to McDonald's hiring of Gibbs drew attention to other White House officials finding their way to corporate board rooms, often in collision with their publicly professed political values.
"It's hard to think of a political identity with less actual meaning than being a Democrat these days," tweeted San Francisco journalist Julia Carrie Wong. "As a proud Democrat, Gibbs will devote his time to fighting wage increases, harming the environment, and preying on poor communities. His brother in arms Plouffe will focus on the core Democratic values of deregulation and obviating the National Labor Relations Act."
Shortly after taking office, in January 2009, Barack Obama signed an executive order the White House said would close the "revolving door that allows government officials to move to and from private sector jobs in ways that give that sector undue influence over government."
Yet in December 2010, his first budget director Peter Orszag joined Citigroup, just days after the Treasury Department sold $10.5 billion of the bank's stock. Orszag resigned after 18 months at the White House, in which time he "shaped the stimulus package and health care reform legislation," according to the New York Times. His replacement, Jacob Law, was a former Citigroup executive.
.@POTUS' dream team: Robert Gibbs (@McDonalds) Jay Carney (@amazon) David Plouffe (@Uber) Bill Burton (@SKDKnick) https://t.co/8TwZgmdRIg

— Andrew Bard Epstein (@andEps) June 9, 2015
Former Treasury Secretary Timothy Geithner joined the private equity firm Warburg Pincus LLC in March 2014, after leading the bailouts of Citigroup, General Motors, and AIG during his tenure at Treasury and the New York Federal Reserve.
READ MORE: #GE2015 result: David Cameron's Conservative Party wins overall majority
Obama's 2012 campaign manager Jim Messina was hired by Britain's ruling Conservative Party ahead of the May 2015 general election. The Conservatives' David Cameron ultimately scored a decisive victory in the polls, beating Labour's Ed Miliband who was advised by another Obama operative, David Axelrod. Cameron had hired Obama's first communications director, Anita Dunn, for the campaign that got him elected Prime Minister in 2010.
Dunn only spent six months at the White House in 2009, training Gibbs before returning to SKDKnickerbocker, a public relations and consulting firm working for a variety of Democratic Party clients. Bill Burton, who served as deputy press secretary under Gibbs, joined the firm in January 2015.
The White House "revolving door" has also worked the other way, with a number of senior corporate executives (e.g. Goldman Sachs) filling key jobs at Treasury, Federal Reserve, Securities and Exchange Commission and other government regulatory bodies over the years.