Leave our encryption alone: Top tech firms, groups appeal to White House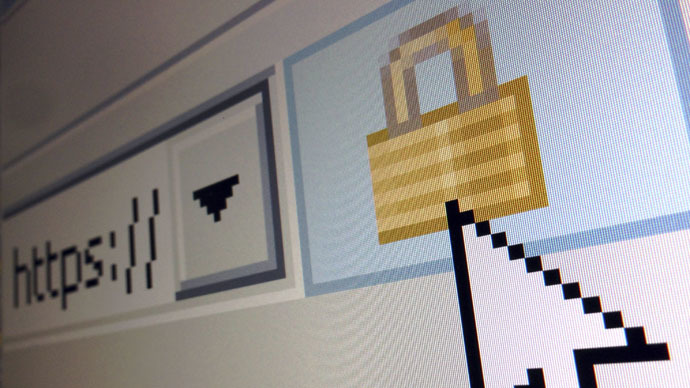 Two of the top trade associations for major technology companies such as Google and IBM voiced their strident opposition to any policy proposal that would weaken encryption systems for the benefit of law enforcement.
The Information Technology Industry Council and the Software and Information Industry Association, which represent all the heavy hitters in the tech world, wrote in a letter to President Barack Obama, FBI director James Comey, Department of Homeland Security secretary Jeh Johnson, Attorney General Loretta Lynch, and other officials that they "are opposed to any policy actions or measures that would undermine encryption as an available and effective tool."
The companies said consumer trust in digital products depends on strong encryption, "an essential asset of the global digital infrastructure, enabling security and confidentiality for transactions as well as assurances to individuals that their communications are private and information is protected."
READ MORE: Let us spy for 6 months more: NSA asks court for extension of expired surveillance program
Companies represented by the trade associations are currently fighting to maintain encryption standards in the face of claims by the Obama administration and congressional supporters that law enforcement in the US must be able to access "backdoors" to encrypted data in order to thwart crime or terror threats. Yet tech companies and cryptologists believe that such abilities would also leave data vulnerable to hackers, criminals, or foreign governments.
"Accordingly, we urge you not to pursue any policy or proposal that would require or encourage companies to weaken these technologies, including the weakening of encryption or creating encryption 'work-arounds,'" the trade associations wrote.
"We appreciate that, where appropriate, law enforcement has the legitimate need for certain information to combat crime and threats. However, mandating the weakening of encryption or encryption 'work-arounds' is not the way to address this need. Doing so would compromise the security of ICT [information and communication technology] products and services, rendering them more vulnerable to attacks and would erode consumers' trust in the products and services they rely on for protecting their information."
The White House has yet to signal any concrete regulatory or legislative policy that might seek to demand companies provide keys to encrypted data.
READ MORE: NSA surveillance reforms: Are telecom companies ready?
Last week, White House press secretary Josh Earnest warned that tech companies seeking to protect civil liberties of Americans "would not want to be in a position in which their technology is being deployed to aid and abet somebody who's planning to carry out an act of violence."
Three weeks ago, a similar letter was sent to President Obama by more than 140 firms, technologists, and security experts who called for a commitment to robust encryption.
"Strong encryption is the cornerstone of the modern information economy's security," the letter read, adding that the Obama administration must "fully support and not undermine efforts to create encryption standards" and not "in any way subvert, undermine, weaken or make vulnerable" commercial software.
In March, more than 40 companies and civil liberties groups wrote a letter to Congress and the Obama administration that called on Washington to change its spying laws in the wake of the National Security Agency spying scandal.
"Now is the time to take on meaningful legislative reforms to the nation's surveillance programs that maintain national security while preserving privacy, transparency and accountability," the group said in the letter.
"[T]he status quo is untenable and it is urgent that Congress move forward with reform."
The companies, shown ultimatelycomplicit in NSA surveillance programs, have since attempted many times to call for reform of US surveillance policies that they say undermines their products and consumer trust.
You can share this story on social media: