Apple, Google and 140+ tech firms urge Obama not to give police 'backdoor' access to encrypted phone data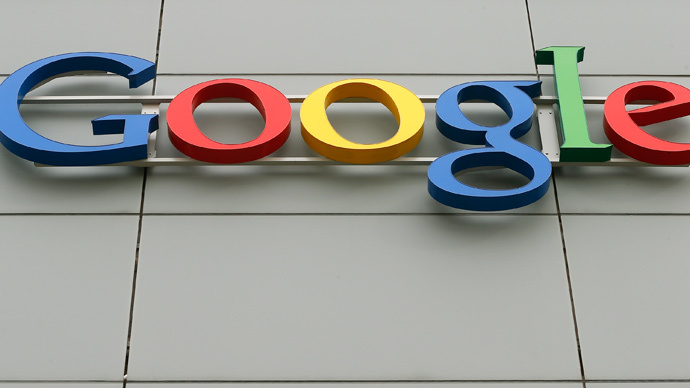 Apple, Google, and a host of other tech companies and cryptology experts have signed a letter sent to President Obama calling on his administration to stem any proposal that seeks to weaken encryption security to benefit policing agencies.
More than 140 firms, technologists, and security experts sent a letter to the White House on Tuesday calling for the protection of encrypted data on smartphones and other communication devices from law enforcement.
"Strong encryption is the cornerstone of the modern information economy's security," the letter reads, adding that the Obama administration must "fully support and not undermine efforts to create encryption standards" and not "in any way subvert, undermine, weaken or make vulnerable" commercial software.
The message is in response to top law enforcement officials' unease with Apple and Google offering phones with such strong encryption that even police with a warrant are unable to gain access. The likes of FBI Director James Comey have claimed such strong protection is a threat to public safety.
"There's no doubt that all of us should care passionately about privacy, but we should also care passionately about protecting innocent people," Comey said recently, according to The Washington Post, which first reported on the letter.
READ MORE: Government 'backdoors' to bypass encryption will make them vulnerable to attacks - industry experts
Comey said he was "concerned" after Google and Apple announced their encryption efforts last year.
"I am a huge believer in the rule of law, but I also believe that no one in this country is beyond the law," he said.
"What concerns me about this is companies marketing something expressly to allow people to place themselves beyond the law."
The US Justice Department says it supports encryption that allows users to protect their data from intrusion. Yet the department also wants to have access for itself, ultimately claiming that strictly-private data is a threat to public safety.
Security experts say that encryption is essentially weakened if a "backdoor" is built into technology for police access. This security vulnerability also allows exploitation from hackers or foreign governments, they add.
The letter was also signed by three of the five members of an Obama-appointed review group that was tasked in 2013 with analyzing US technology policy following major revelations of government spying supplied by former intelligence contractor Edward Snowden.
READ MORE: Snowden cost US control of 'geopolitical narrative' – former NSA official
Richard Clarke, a former cybersecurity adviser to President George W. Bush, was one of those three members. He said similar government efforts to require phone companies to supply backdoors to encrypted voice calls in the 1990s were unsuccessful.
"If they couldn't pull it off at the end of the Cold War, they sure as hell aren't going to pull it off now," he told the Post.
In March, more than 40 companies and civil liberties groups wrote a letter to Congress and the Obama administration that called on Washington to change its spying laws in the wake of the National Security Agency spying scandal.
"Now is the time to take on meaningful legislative reforms to the nation's surveillance programs that maintain national security while preserving privacy, transparency and accountability," the group said in the letter.
"[T]he status quo is untenable and it is urgent that Congress move forward with reform."
The companies, shown ultimatelycomplicit in NSA surveillance programs, have since attempted many times to call for reform of US surveillance policies that they say undermines their products and consumer trust.
You can share this story on social media: