Pentagon may have destroyed evidence in NSA whistleblower case, now under investigation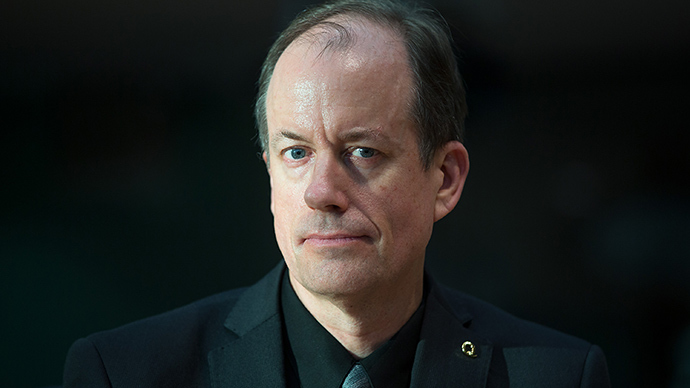 A federal judge is investigating allegations that the US government may have destroyed documents during the investigation of National Security Agency whistleblower Thomas Drake, who leaked information about the agency's surveillance programs.
According to a report by McClatchy, federal judge Stephanie Gallagher of Maryland wrote to Justice Department lawyers on May 13 explaining that the judge who oversaw the Drake case asked her to check out allegations made by Drake's lawyers that documents were destroyed by the Pentagon Inspector General's office. Gallagher gave the Justice Department a month to respond.
If the allegations are confirmed, sanctions can be made against prosecutors and federal agents for violating evidence retention rules in criminal cases.
Drake's lawyers, in a letter to the judge in April, accused the Pentagon Inspector General's Office of destroying possible evidence during Drake's criminal prosecution in 2010.
READ MORE: Obama admin could have been much tougher on whistleblowers, leakers - Holder
Thomas A. Drake was a senior executive at the NSA for seven years. When he tried to alert his superiors and Congress about what he saw as illegal activities – the surveillance of Americans, as well as waste and mismanagement at the NSA – his efforts went nowhere. He then decided to take his allegations to the press. Drake used encrypted email to communicate with a reporter, but his leak was discovered.
In 2010, Drake was indicted by the Obama administration on a 10-count charge under the Espionage Act. He was facing a possible sentence of 35 years in jail. The government's case, however, unraveled during trial and Drake pleaded guilty to only a misdemeanor charge. He was sentenced to community service and probation.
Drake's current lawyer, Jesselyn Radack, who did not comment to McClatchy about what to expect from the judge's investigation, said her client is "grateful that the court sees this as serious enough to look into."
"The fact that there is a court-ordered investigation is a partial vindication," said Radack, who also works as a national security director with the Government Accountability Project, which advocates on behalf of whistleblowers. "As (the presiding) judge noted, Tom Drake has been through years of hell because of this prosecution even though this case collapsed in a spectacular fashion."
Drake's former defense lawyer and the two judges did not return calls from McClatchy, while the Justice Department and the Pentagon Inspector General's Office declined to comment.
From 2002-2003, Drake joined a group of whistleblowers who cooperated with congressional and Pentagon Inspector General inquiries scrutinizing the NSA's surveillance programs.
READ MORE: Former NSA whistleblowers plead for chance to brief Obama on agency abuses
The possible document destruction first came to light when Drake's lawyers sought records relating to his whistleblower cooperation with the Pentagon. The Justice Department at the time told the judge that most of the "hard-copy documents" were destroyed "pursuant to a standard document destruction policy" and couldn't be provided to the defense.
"I investigated the destruction of documents and learned that the (the Pentagon Inspector General's Office) does not have a document destruction policy," Radack wrote in her letter to the judge on April 12. "Rather, (the Inspector General's Office) has a Records Management Program, which dictated that the documents should have been retained."
A previous report by McClatchy said the document destruction allegations came from complaints filed by multiple former and current officials in the Pentagon Inspector General's Office, which said that senior officials had attempted to "water down or changing findings in [the Drake] investigations because of fear of political controversy."
"No one knows what was in the material," said an unnamed person with knowledge of the matter to McClatchy. "It might have been exculpatory. What is known is IG officials obscured the fact that such evidence might have been destroyed improperly."