CVS sued over racial profiling by former security guards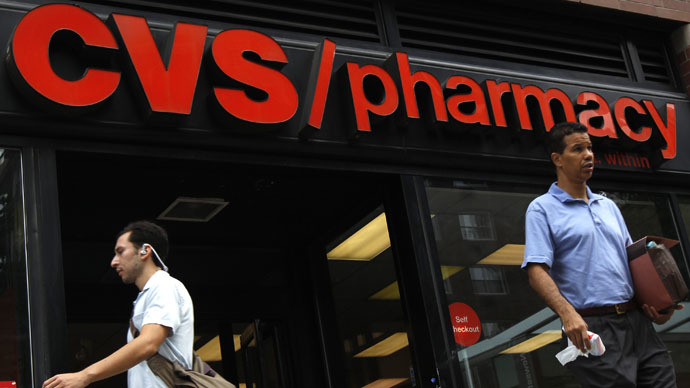 Former security guards of CVS, a major American drugstore chain, say they were fired from their jobs after complaining about being ordered to racially profile minority shoppers at three New York City stores.
In a lawsuit filed in federal court in Manhattan on Wednesday, four former loss-prevention employees of the Rhode Island-based pharmacy said their superiors told them to specifically target black and Hispanic customers and consider them to be potential shoplifters.
CVS intentionally profiles users in New York City stores based on the "ill-founded institutional belief … minority customers are criminals and thieves," attorneys for the former employees claim in the lawsuit.
According to the proposed class action, one supervisor routinely told subordinates that "black people always are the ones that are the thieves," and that "lots of Hispanic people steal." Another, according to the former guards, told security staff to "watch the black and Hispanic people to catch more cases," the suit said.
READ MORE: Housing lawsuit: M&T Bank discriminates against African-Americans, Asians, Latinos
"[Supervisors] would give these directions even when there was no indication the black shopper was going to steal anything, and would never give such directions with regard to white shoppers," the lawsuit said.
The four plaintiffs, who are all either black or Hispanic, say they were fired after speaking up about the supposed discriminatory practices and say CVS violated a New York state human rights law and a city rule prohibiting racial discrimination by employers.
"We serve all communities and we do not tolerate any policy or practice that discriminates against any group," Carolyn Castel, a spokeswoman for CVS Health Corp., said in a statement in response to the suit. "We are shocked by the allegations in this complaint, and we intend to defend against them vigorously."
"While there have been many high-profile shop-and-frisk cases filed by customers of large retailers in recent years," David Gottlieb, a lawyer for the plaintiffs, told the New York Times, "this is the first time a group of employees has banded together to provide an inside account and expose the blatant racial profiling policy at one of the largest retailers in the world."
You can share this story on social media: