Obama administration still wants to prosecute Snowden despite surveillance debate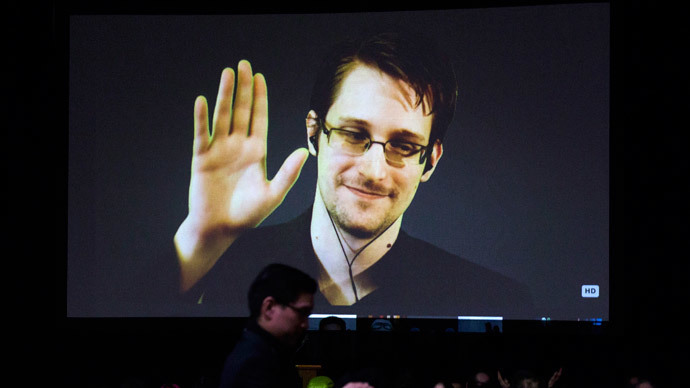 Despite the expiration of three provisions in the USA Patriot Act on Monday – largely due to the revelations of former National Security Agency analyst Edward Snowden – the White House maintains that Snowden should face prosecution.
Snowden revealed the controversial NSA program that collected Americans' phone records in bulk, a practice that was declared illegal by a federal appeals court in May. Not only was the program justified on shaky grounds, but the Patriot Act provision governing the collection also expired on Monday morning when the Senate failed to renew the law in full or pass a reform bill.
READ MORE: USA Freedom Act vs expired Patriot Act provisions: How do the spy laws differ?
During the White House press briefing on Monday, White House Press Secretary Josh Earnest was asked if it was time for the White House to "reassess the persecution" of Snowden.
"It's not," Earnest told reporters. "The fact is that Mr. Snowden committed very serious crimes. The US government and the Department of Justice believe that he should face them."
Federal prosecutors charged Snowden with espionage in 2013 after he leaked details about the metadata surveillance program. He avoided arrest by leaving the US, fleeing to Hong Kong and then to Russia, where he was granted temporary asylum.
The elephant in the room: Senators finally credit Edward Snowden for role in Patriot Act reforms http://t.co/uxUOgeusM9

— HuffPost Politics (@HuffPostPol) June 1, 2015
A Russian lawyer for Snowden said in March that he was in discussions to return to the United States. Snowden has previously demanded assurance that he would receive a fair trial and that he be permitted to use a so-called "whistleblower" defense.
"That's why we believe Mr. Snowden should return to the United States, and he will have the opportunity if he were to return to the United States to make that case in a court of law," said Earnest. "But, obviously, our view on this that he committed and is accused of very serious crimes."
READ MORE: 'Total hero:' Apple co-founder says Snowden gave up his life to reveal NSA surveillance
Another press question stressed that Snowden would not be able to make a public interest or whistleblower defense in court, since under the Espionage Act there is no requirement for the government to show proof of motive or even for it to let the defense argue motive. Making "classified" information public is enough to convict someone of violating the law, as the government did with former army analyst Chelsea Manning, who turned over documents to WikiLeaks.
"There exist mechanisms for whistleblowers to raise concerns about sensitive national security programs," said Earnest. "Releasing details of sensitive national security programs on the internet for everyone, including our adversaries, to see is inconsistent with those protocols that are established for protecting whistleblowers."
Jesselyn Radack, a national security and human rights attorney, and the director of national security at Good Accountability Project, told blogger Kevin Gosztola from Firedoglake that "Snowden did not release any documents on the internet. He provided documents to journalists, who used their editorial discretion to decide what was worthy and in the public interest to know."
You can share this story on social media: