Casual sex apps blamed for rise in STDs – report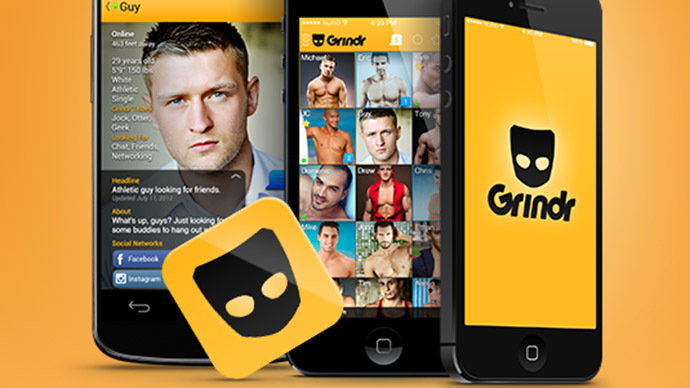 Sexually transmitted diseases are on the rise in the US, with health officials pointing the finger at casual sex arranged through social media. In addition to dating apps, they blame promiscuity, drugs, alcohol and failure to use condoms.
A report by the Rhode Island Department of Health pointed at the alarming rise of STDs in the state between 2013 and 2014, with gonorrhea up 30 percent, HIV infections up by 33 percent, and syphilis soaring a shocking 79 percent.
"New cases of HIV and syphilis continued to increase among gay, bisexual, and other men who have sex with men at a faster rate than in other populations," the report noted, adding that "infection rates of all STDs continued to have a greater impact on the African-American, Hispanic, and young adult populations."
READ MORE: Love virus alert: Sexual data of 4mn adult website users reportedly exposed by hackers
While better testing partly explains the increase, health officials also highlighted "high-risk behaviors that have become more common in recent years," such as "using social media to arrange casual and often anonymous sexual encounters."
Other risky behavior factors were: "Having sex without a condom, having multiple sex partners, and sex while under the influence of drugs or alcohol."
Rhode Island officials say their alarming STD rates are part of a trend throughout the US. Although the latest statistics from the Centers for Disease Control and Prevention (CDC) are from 2013, there have been reports of spikes in HIV and syphilis from New York and Texas to Utah.
According to CDC data for the period between 2001 and 2011, published in the Journal of the American Medical Association (JAMA), the rate of HIV infection dropped by 30 percent for the general population, but rose by 132.5 percent for the "gay and bisexual men between the ages of 13 and 24."
An STD clinic in Salt Lake County, Utah, has started asking patients about specific contact apps. Lynn Beltran, an epidemiologist at the clinic, told ABC she was not surprised to see a rise in STDs.
READ MORE: 'Start slow, then go faster': Norway debuts explicit sex ed show for 8-year-olds
"It's been the perfect storm," said Beltran. "Our attitude kind of shifted, where it became more acceptable to engage in casual sex."
Beltran said she had seen an uptick in syphilis and gonorrhea rates, and that many of the newly diagnosed patients said they were sexually active through dating apps.
Anthony Hayes, managing director of public affairs and policy for the Gay Men's Health Crisis, told ABC News social media wasn't to blame so much as "our failure to provide young people with comprehensive, effective sex education and access to condoms" and affordable medical care.
Between 2003 and 2009, when prostitution wasn't illegal in Rhode Island due to a clerical error, the state registered a 39-percent decrease in gonorrhea infections among women. A 2014 study by the National Bureau of Economic Research also found a 31-percent decrease in the number of rapes reported to the police.
You can share this story on social media: