'Clinton Cash' author issues factual corrections to his book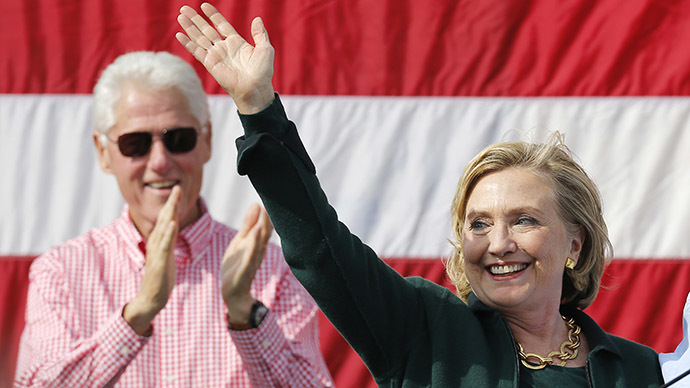 The publisher of a controversial book accusing the Clinton Foundation of accepting foreign donations while Hillary Clinton was secretary of state has issued several corrections. The book was released shortly after she announced her presidential campaign.
Peter Schweizer's tome ‒ 'Clinton Cash: The Untold Story of How and Why Foreign Governments and Businesses Helped Make Bill and Hillary Rich' ‒ investigates quid pro quo cash infusions from foreign sources to the charitable Clinton Foundation, as well as speaking fees incurred by former US President Bill Clinton, during the four years his wife headed up the US State Department under President Barack Obama's administration.
On Tuesday, online superstore Amazon emailed people who had purchased a digital edition to notify them that "significant revisions have been made," Politico reported.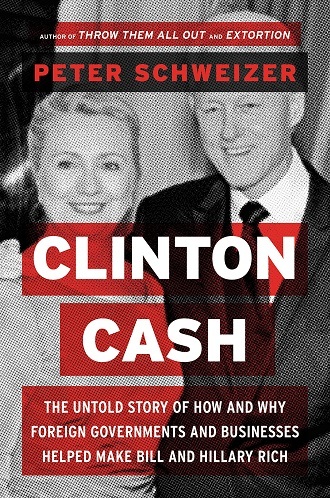 "An updated version of your past Kindle purchase… is now available," Amazon's email said. "The updated version contains the following changes: Significant revisions have been made."
Schweizer issued factual corrections to "seven or eight" passages that were revealed to be inaccurate after the book was released, publisher HarperCollins told Politico.
Secretary Clinton's campaign has asserted that the potentially politically damaging, 186-page book by Schweizer, a fellow at the conservative Hoover Institution, is yet another right-wing hatchet job that leans on bias and innuendo.
One passage that was removed involved TD Bank and the Keystone XL pipeline. The original text said that the bank, which is a major shareholder of the pipeline, paid President Clinton for speeches, then said it would "begin selling its $1.6 billion worth of shares in the massive but potentially still-born [sic] Keystone XL crude pipeline project" after Secretary Clinton left office.
However, Schweizer's source was a press release that was revealed to be fake in 2015, Politico reported.
Schweizer also removed mentions of President Clinton receiving payment for three speeches he gave in Ireland from by Irish billionaire Denis O'Brien. The speaking engagements occurred at the same time that O'Brien's company was receiving money from the State Department, with Secretary Clinton at the helm, through the Haiti Mobile Money Initiative.
President Clinton was never personally paid for the speeches, and the Clinton Foundation only received payment for one of the three, the former president's spokesman said. Other sections mentioning the relationship between the Clintons and O'Brien were edited, according to Politico.
Media Matters, a progressive nonprofit that monitors right-wing news, slammed the book, noting Schweizer's "long history of errors, retractions, and questionable sourcing."
"Media should be cautious with Republican activist and strategist Peter Schweizer's new book Clinton Cash. Schweizer has a disreputable history of reporting marked by errors and retractions, with numerous reporters excoriating him for facts that 'do not check out', sources that 'do not exist', and a basic failure to practice 'Journalism 101,'" the organization wrote on its website.
READ MORE: 'Clinton Cash' book alleges foreign donations to family foundation linked to political favors
HarperCollins called the changes "relatively minor" and were not out of the ordinary, according to Politico.
"This is a routine notification that Amazon sends to previous version purchasers whenever there is an updated file," a HarperCollins spokesperson said in a statement. "The changes that Amazon is referring to as significant are actually quite minor. We made 7-8 factual corrections after the first printing and fixed a technical issue regarding the endnotes. This global fix may have made the changes appear more extensive than they were."
Schweizer told ABC News in April that he planned to correct some reporting errors that had come to light. But that stop on his publicity tour for 'Clinton Cash' led to another correction of sorts, this time from 'This Week' host George Stephanopoulos.
Stephanopoulos, who was President Clinton's communications director, did not disclose his $75,000 in donations to the Clinton Foundation when Schweizer appeared on 'This Week.'
On Thursday, he issued an apology for that lapse.
"I made charitable donations to the Foundation in support of the work they're doing on global AIDS prevention and deforestation, causes I care about deeply," Stephanopoulos said in a statement to the On the Media blog. "I thought that my contributions were a matter of public record. However, in hindsight, I should have taken the extra step of personally disclosing my donations to my employer and to the viewers on air during the recent news stories about the Foundation. I apologize."
ABC News said it supports the anchor's decision to come clean about his financial donations, and would not take any punitive measures against him.
You can share this story on social media: