​Clinton Foundation admits 'mistakes' amid concerns of foreign donors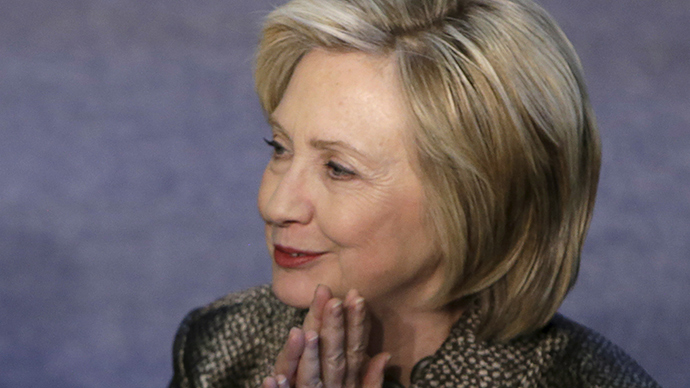 The non-profit foundation run by presidential hopeful Hillary Clinton and her family has acknowledged it's made "mistakes" amid increased public scrutiny concerning donations it's received from foreign entities.
On the group's website on Sunday, Maura Pally, the acting CEO of the Clinton Foundation, said the organization has erred, but remains committed to transparency.
"Yes, we made mistakes, as many organizations of our size do, but we are acting quickly to remedy them, and have taken steps to ensure they don't happen in the future," Pally wrote in a blog post published on the group's website on Sunday.
The Clinton Foundation has come under attack in the days since former Secretary of State and First Lady Hillary Clinton announced her bid for the Democratic Party's nod in the 2016 presidential election. Last week, the foundation said it would re-file at least five previous tax returns after an audit undertaken by Reuters raised questions about government donors.
"While some have suggested that this indicates a failure to accurately report our total revenue, that is not the case," Pally said.
READ MORE: Ukraine oligarch 'top cash contributor' to Clinton Foundation prior to Kiev crisis
Rather, according to the acting executive, the foundation's total revenue was accurately reported on each year's form, but government grants were mistakenly combined with other donations.
"Those same grants have always been properly listed and broken out and available for anyone to see on our audited financial statements, posted on our website," Pally said.
"We are committed to operating the Foundation responsibly and effectively to continue the life-changing work that this philanthropy is doing every day."
Along with Mrs. Clinton's recent announcement concerning the 2016 presidential race, a new book 'Clinton Cash', has increased attention on the presidential hopeful and the organization that she runs with her husband, former President Bill Clinton, and daughter, Chelsea.
In particular, the book reportedly takes aim at funds raised by foreign donors during the presidential hopeful's stint as secretary of state and the potential impact those donations may have had on American foreign policy.
READ MORE: 'Clinton Cash' book alleges foreign donations to family foundation linked to political favors
Also on Sunday, Peter Schweizer, the book's author, called for a criminal investigation into the Clinton Foundation's funding during an interview on ABC's This Week.
"It's not up to an author to prove crime," he said. "This is part of the broader pattern. You either have to come to the conclusion that these are all coincidences or something else is afoot."
Pally said that the organization is now publishing its donor list on a quarterly basis instead of annually.
You can share this story on social media: