San Francisco probe of police racism puts 3,000 cases under review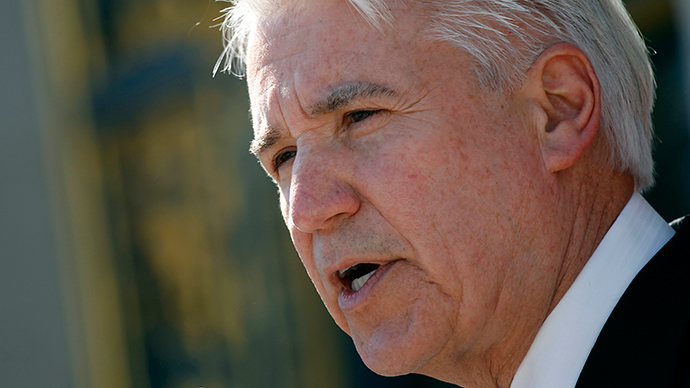 Thousands of arrests will be reviewed as part of an investigation into San Francisco police officers who exchanged racist and homophobic texts. Prosecutors will look for traces of possible officer bias in some 3,000 criminal cases.
Fourteen officers are currently being investigated by the San Francisco District Attorney's office over derogatory text messages using racial slurs against blacks, Mexicans, Filipinos and gays, and repeatedly using the phrase "white power." The texts were sent in 2011 and 2012, and surfaced earlier this year in a federal case involving a corrupt SFPD officer.
"If just one individual was wrongly imprisoned because of bias on the part of these officers - that's one too many," said District Attorney George Gascon, announcing the expanded probe on Thursday.
3000 cases possibly affected by SF police texting, DA says #HiTechCJhttp://t.co/E6TKqUhu8S

— Raymond E. Foster (@policeofficer) May 7, 2015
"If we want the public to trust law enforcement we need a culture of justice, transparency and accountability — not bias, secrecy and impunity," Gascon said. "The actions of a few have undermined the public's faith in the police officers."
Gascon's office has established a special task force composed of retired state Supreme Court Justice Cruz Reynoso, Judge Ladoris Cordell and Judge Dickran Tevrizian, reports the Associated Press. All three judges have experience in civil rights and criminal justice reform.
READ MORE: 'Racist, homophobic': 4 San Francisco cops face probe over shocking text messages
The task force will review some 3,000 criminal cases involving the 14 officers, including 1,400 arrests in which no criminal charges were filed, to determine whether any pending cases should be dismissed or convictions overturned due to officer bias. The review will look at cases in the past decade where the officers wrote a report, submitted evidence or testified in court.
The expanded inquiry is likely to take months. Gascon told the Los Angeles Times the probe might be concluded by the end of the year, though he has given the task force no deadline.
Federal prosecutors revealed the existence of the messages earlier this year, when they sought to block an appeal by former SFPD Sergeant Ian Furminger, who was sentenced in federal court to 41 months in prison on corruption charges. The messages published at the time involved Furminger and four other members of the SFPD. Investigators have since found alleged bias in 10 more officers.
READ MORE: Racist Ferguson police emails revealed
Gascon served as police chief before he was elected district attorney in 2011. His successor, Greg Suhr, said he had asked a police oversight committee to approve firing seven of the officers involved. One of the officers under investigation has resigned. Six others face disciplinary actions that may see them reassigned to posts where they would have no contact with the public. The officers' names have not been released.
You can share this story on social media: