Pentagon employees used govt credit cards for 'gambling, escorts,' audit reveals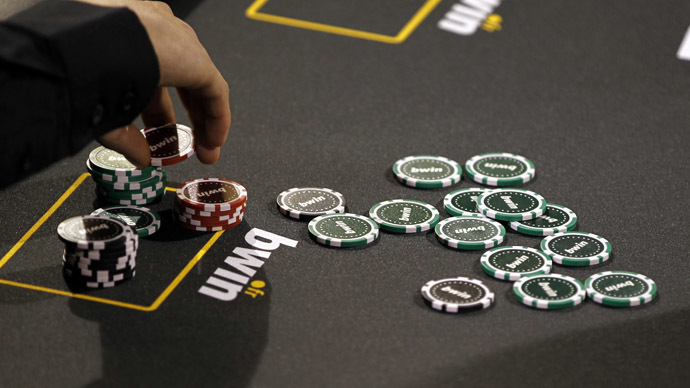 A new audit by the US Department of Defense has reportedly revealed that Pentagon employees have been using their government credit cards to gamble and pay for other adult activities, including escort services.
The 'Government Travel Charge Transactions' audit, conducted by the Office of the Inspector General, found that civilian and military employees have been using their cards at casinos and for escorts in Las Vegas and Atlantic City, Politico reported, citing a Pentagon official.
The official said that taxpayers did not necessarily pay the charges, as the cardholders pay their own bills and then submit receipts to be reimbursed for business expenses.
READ MORE: Pentagon employee tried to access porn sites at work more than 12k times last year
He speculated that the employees may have used the cards to shield their activities from their spouses.
A Pentagon spokeswoman confirmed the existence of the audit to Politico, but said she was not authorized to speak until its release later this month.
An official also confirmed the accuracy of the website's report to Fox News, but said he did not know how many people were involved. He also declined to elaborate on what the "other adult activities" entailed.
The spending comes despite the Government Charge Card Abuse Prevention Act, a 2012 law proposed by Senator Chuck Grassley (R-Iowa) that requires federal agencies to increase oversight of purchases on government-issued credit cards.
Grassley said he believes his law is one of the reasons the audit was carried out.
"I'm interested to see the report and find out more about what's being done, right and wrong, at DoD to prevent abuse," he said. "What I hope is that my reforms that became law have been implemented well and that agencies and auditors are using the reforms to catch problems."
According to some estimates, prohibited purchases on government credit cards cost taxpayers hundreds of millions of dollars a year.
READ MORE: DEA chief grilled over agents' sex parties dating back to 2001
In 2008, a report by the Government Accountability Office cited cases "where cardholders used purchase cards to subscribe to Internet dating services, buy video iPods for personal use and pay for lavish dinners that included top-shelf liquor."
Federal auditors stated last year that the problem continues to exist, despite efforts to curb it.
The Department of Labor's Inspector General recently found that Job Corps employees had charged nearly $100,000 to the government for clothing, haircuts, and personal cell phone service. Meanwhile, the Department of Homeland Security found that Coast Guard employees had charged more than $12,000 at a single California coffee shop.
Last year, three Bureau of Land Management employees were fired and two resigned after charging $800,000 worth of gift cards on their government credit cards.
You can share this story on social media: