Baltimore cop in Freddie Gray arrest once hospitalized over mental health - report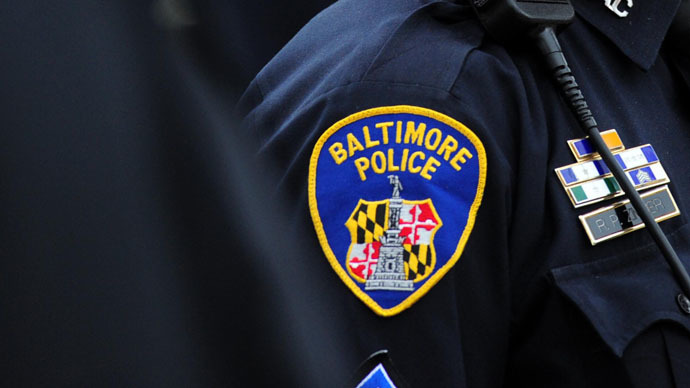 Records from the sheriff's office and court show Baltimore Police Officer Lt. Brian Rice, a central figure in the arrest of Freddie Gray, was hospitalized three years ago over mental health concerns. He also had his gun confiscated.
READ MORE: Philadelphia #FreddieGray solidarity march pushes through police line (VIDEO)
The report doesn't indicate how long Officer Rice was hospitalized, but his guns were confiscated, according the Associated Press. The County Carroll Sheriff's Office report quoted Rice as saying he "could not go on like this" and threatened to commit an act. The act itself was censored in the public version of report.
Within the report, the sheriff's deputies confiscated Rice's official and personnel guns based on "credible information." They also called his commanding officer and transported him to Carroll Hospital Center in April 2012.
Lt Brian Rice - Cop Who Arrested Freddie Gray Had Guns Confiscated Over Mental Health @TPMhttp://t.co/ef28wsSdyi

— @Atheist420 (@Atheist420) April 30, 2015
The AP contacted Rice, but he wouldn't comment about the incident.
Rice had twice been accused of domestic violence and was temporarily ordered by a court to stay away from the person in the second case.
READ MORE: Lead officer in Gray's arrest twice accused of domestic violence
He faced action in Maryland's civil courts over alleged domestic violence in 2008 and 2013, according to public filings. In both cases, requests for protective orders were denied by the judge. For a week in 2013, Rice was also ordered not to abuse, contact, or go to the home or workplace of the second person who took him to court.
Rice is central to the arrest of Freddie Gray on April 12th. It was Rice that first made eye contact with Gray and gave chase when Gray ran away. Law enforcement said the 25-year-old "fled unprovoked" from police in an area known for drug activity. Video from the arrest, taken by a bystander, showed officers on top of Gray and then dragging him to the police van, which eventually transported him to the Western District Police Station. Upon arrival, police found him unconscious in the van and called an ambulance.
READ MORE: Freddie Gray not injured during arrest, slammed inside van - report
Gray was found to have suffered broken vertebra and an injured voice box, and had to undergo emergency spinal surgery, after which he slipped into a coma from which he never recovered. His death touched off a wave of protests across Baltimore. These were capped by a riot on Monday in which angry residents' torched buildings, looted stores and pelted police officers with rocks. The city imposed a discriminatory curfew on Baltimore from 10:00pm to 5:00am, and the governor brought in the National Guard. Residents have been protesting daily but disbanding before curfew.
You can share this story on social media: