Freddie Gray death highlights 'real law enforcement problems' – former US Marshal
Published time: 23 Apr, 2015 04:22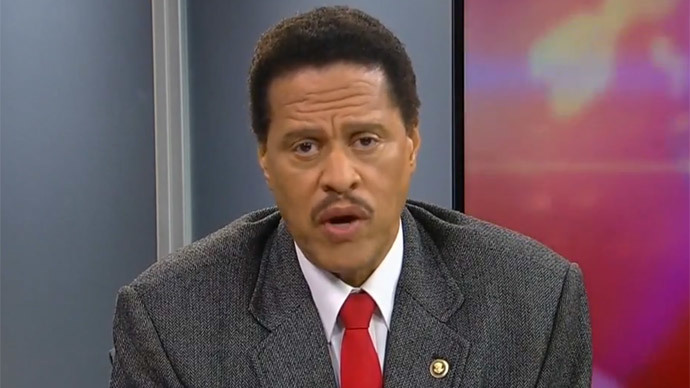 Details surrounding the death of Freddie Gray in police custody highlight "some real law enforcement problems" when it comes to police behavior, a retired US Marshal told RT. He also added that police also had no right to arrest the 25 year-old.
Speaking to RT's Ben Swann, Matthew Fogg was critical of the course of action taken by officers from the Baltimore Police Department. Asked if running away from law enforcement officers was a reason to be detained, the former US Marshal was emphatic in his response.
"Absolutely not," Fogg said. "Just to run – no, that's not a crime. The issue here is: What was the probable cause for [police] to even stop him or to go after him?"
The area where Gray was arrested had a reputation for drug use, however Fogg added that this did not grant the police officers probable cause.
Swann also asked how it's possible that police detained Gray "without force or incident," as Officer Garrett Miller wrote in the charging documents. Footage recorded by a bystander showed Gray was "clearly injured."
According to the documents, Gray "suffered a medical emergency" while inside the police vehicle and was "immediately transported to Shock Trauma via medic."
READ MORE: Hundreds in Baltimore protest Freddie Gray's death in police custody
To Fogg, the story doesn't seem to add up.
"We're sitting right there watching the video," he told RT. "We can see the man is injured. We can see he's in pain. He can hardly use his legs. They're saying, well, when he got up on the police wagon he appeared to be standing – we're not medical doctors, we don't know. His back could've been severely damaged then."
He added that police should have sought medical help earlier, saying Gray was "yelling, screaming, hollering" and "obviously in pain."
"The key here is once the guy was injured – whatever it was – they should have called for emergency equipment to come in and look at this man," Fogg said.
Officials have acknowledged that Gray did ask for an inhaler while he was in custody, but calls for medical assistance were not made until 42 minutes later.
Gray, 25, was originally arrested on April 12 after making eye contact with one of several police officers in the area and running away. Sometime during the incident, he suffered a severe neck injury that damaged his spinal cord. When he was taken to a hospital, he slipped into a coma and died on April 19.
Protests chanting "we want all 6" and #nojusticenopeace in Baltimore pic.twitter.com/nsT11WsAeg

— Ben Swann (@BenSwann_) April 22, 2015
Baltimore police have claimed that they found a knife on Gray, adding he was detained for this reason. However, the attorney for Gray's family argues that police didn't even know Gray had a knife on him until they had arrested him.
Gray's death has sparked outrage in Baltimore. Demonstrators are calling for the six officers involved in the arrest to be disciplined. The officers have been identified by the police department and have been suspended with pay while the investigation continues.
Meanwhile, the Justice Department announced it has opened a probe of its own to determine whether Gray's civil rights were violated.