Gravity CEO brings million-dollar salary back to Earth to fund $70k minimum wage for staff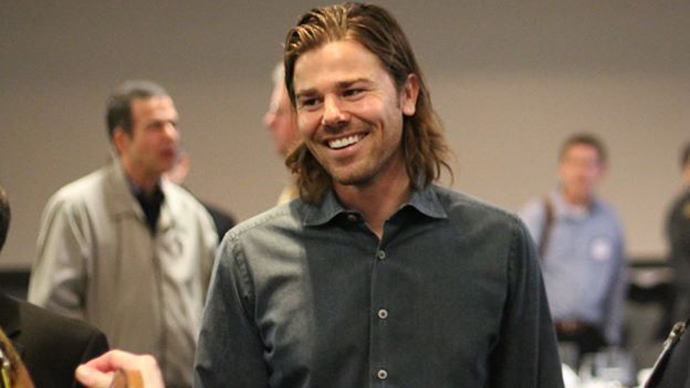 A CEO in Washington wants his employees to be happy. And he's putting his money where his mouth is, slashing his pay by $930,000 so he can give his workers a new minimum wage of $70,000 a year ‒ well above Seattle's $15 an hour requirement.
Dan Price, the 30-year-old CEO of Gravity Payments in Seattle, made the announcement to the 120-strong staff on Monday.
"Is anyone else freaking out right now?" Price asked after the clapping and whooping died down into a few moments of stunned silence, according to the New York Times. "I'm kind of freaking out."
"I think this is just what everyone deserves," he added.
Not just your ordinary Gravity Q2 company meeting. Big things happening here today!Posted by Gravity Payments on Monday, April 13, 2015
Most of the money will come from Price's $930,000 pay cut ‒ he'll now earn Gravity's $70,000 minimum wage ‒ but the rest will come from this year's expected $2.2 million company profits. He will keep his income low until the profits are back up to their current level, he told the Huffington Post.
"There will be sacrifices," said Price. "But once the company's profit is back to the $2.2 million level, my pay will go back. So that's good motivation."
One employee, Alyssa O'Neal, told KING that she will more than double her current salary.
"To hear those numbers is just, 'Wow'," she said, adding that she already has plans for what to do with the extra income. "House, absolutely. I have this goal of being a 21-year-old homeowner and I'm going to reach that now and I'm stoked."
I want to know what @scottgerber thinks! I think that this hurts short term, but pays for itself a few times over. https://t.co/pCjHZ0Ol3V

— Dan Price (@DanPriceSeattle) April 14, 2015
Hayley Vogt, a 24-year-old communications coordinator at Gravity who currently earns $45,000, told the NY Times that she has worried about covering rent increases and a recent emergency room bill.
"I'm completely blown away right now," she said. "Everyone is talking about this $15 minimum wage in Seattle and it's nice to work someplace where someone is actually doing something about it and not just talking about it."
READ MORE: Corporations fight Seattle minimum wage hike, cite slavery-ending law
O'Neal, Vogt and their fellow employees won't necessarily see all that income all at once, however. The Gravity raise will be phased in over the next few years, giving the company time to adjust its bottom line, KING reported.
Price's inspiration, according to the NY Times, was a study published in the September 2010 issue of the Proceedings of the National Academy of Sciences that found that the higher the salary ‒ up to $75,000 ‒ the greater an employee's emotional well-being.
"Emotional well-being also rises with log income, but there is no further progress beyond an annual income of [approximately] $75,000," Princeton economists Angus Deaton and Daniel Kahneman wrote in their study. "Low income exacerbates the emotional pain associated with such misfortunes as divorce, ill health, and being alone. We conclude that high income buys life satisfaction but not happiness, and that low income is associated both with low life evaluation and low emotional well-being."
Senator Bernie Sanders, Hopefully, we as a business community can push for solutions on this issue proactively. Thank you for the support.https://twitter.com/SenSanders/status/588072389046591490Posted by Gravity Payments on Tuesday, April 14, 2015
Price was also inspired by friends' stories of how hard it is to make ends meet when earning well above $7.25 an hour ‒ the current federal minimum wage.
"They were walking me through the math of making 40 grand a year," he told the NY Times, adding that his friends were unable to save for unexpected expenses.
"I hear that every single week," he said. "That just eats at me inside."
Price said that he felt it was his responsibility to take a stand as a business leader, even though his proposal made him "really nervous."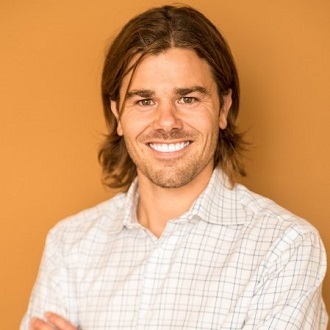 "The market rate for me as a CEO compared to a regular person is ridiculous, it's absurd," Price told the NY Times. "As much as I'm a capitalist, there is nothing in the market that is making me do it."
Price started the company, which processed $6.5 billion in transactions for more than 12,000 businesses last year, in his dorm room at Seattle Pacific University with seed money from his older brother, according to the NYT.
"There's greater inequality today than there's been since the Great Recession," Price told the Huffington Post. "I'd been thinking about this stuff and just thought, 'It's time. I can't go another day without doing something about this.'"
Not everyone agrees that increasing the company's minimum wage is the right way to increase employee happiness in the long run, however.
"If you are trying to build a great long-term company, your employees by definition have to be with you in that journey," Matt Ehrlichman, CEO of Washington-based Porch, told KING.
His company believes stock options may be a more valuable offering for their employees who stick around as the business grows, he said.
You can share this story on social media: