Tulsa shooting highlights cash-strapped call to reserves in US police depts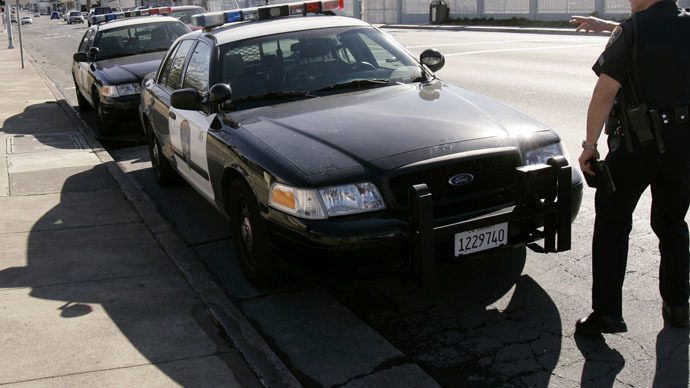 The fatal shooting in Tulsa, Oklahoma, of an unarmed black man - suspected of illegally selling a firearm - by a 73-year-old reserve peace officer has brought scrutiny to the role of reservists in allegedly underfunded police departments nationwide.
Tulsa County reserve deputy Robert Bates has been charged with manslaughter for the fatal shooting of 44-year-old Eric Harris earlier this month. As other officers had Harris on the ground, Bates mistakenly drew and fired his handgun with the intent of using a Taser, according to authorities. Harris died of his wounds at a nearby hospital.
"Oh, I shot him. I'm sorry," Bates can be heard saying in a body camera video of the incident that was released to the public.
"He shot me! He shot me, man. Oh, my god. I'm losing my breath," Harris is heard yelling in the video.
"F*** your breath," a cop positioned on top of Harris then said before the video cuts out.
Reservists, or auxiliary officers, are used in various ways across the US law enforcement community, including positions that are part-time, unpaid, require them to remain unarmed, or demand they supply their own equipment. Some wear full uniforms and some are not allowed to make arrests. Other positions are used only for traffic control or for specific instances like festivals or sporting events.
"The training ranges from same as career peace officers receive which is usually 4 to 7 months of full-time training,"according to the Reserve Police Officers Association. "Some reserve peace officer only receives a few hours of training. Some reserve peace officers are armed and some are not. Some have the same law enforcement arrest powers as career peace officers; some have limited to arrest powers."
Doug Wyllie of PoliceOne.com, a law enforcement resource outlet, has written that reservists are employed to "fill the gaps" that cannot be addressed by full-time officers.
"The short answer is that altogether too often, citizens allow -- even encourage -- budgets for their police agencies to shrink (or remain stagnant)," Wyllie wrote this week following Bates' manslaughter charge. "This inevitably leaves the department without the financial resources to keep the number of full-time officers needed to police their community."
READ MORE: Louisiana cops arrested for taking company bribe to plant drugs on innocent man
Bates, a wealthy insurance executive, has been a Tulsa County reservist since 2008. He was named the Tulsa County sheriff's top deputy in 2011, according to the Tulsa World. He contributed thousands of dollars to Tulsa County Sheriff Stanley Glanz's reelection campaign in 2012, and had donated "a couple cars" to the department in recent years, Tulsa County Sheriff's Maj. Shannon Clark told the Los Angeles Times.
"He isn't the only millionaire we've got" among Tulsa County reserves, Clark said.
"People thought he bought his way into the reserve program, and that's not true," Clark added.
How many?
There are about 17,000 state and local law enforcement agencies in the US, according to DiscoverPolicing.org, which is managed by the International Association of Chiefs of Police and sponsored by the US Bureau of Justice Assistance. In 2006, an FBI Law Enforcement Bulletin cited by AP reported the total number of reserve officers nationwide was around 400,000.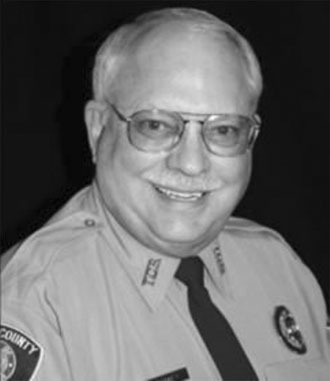 Use of older reservists, like Bates, is quite common, according to reporting by AP. Oklahoma has no age limit, for example, and data available on Washington, DC, reservists in 2011 noted that 42 percent of the city's auxiliaries were 50 or older.
Full-time law enforcement officers have a mixed view of their reservist colleagues.
"Anyone who does another man's job for free is a glory hound," said one officer to PoliceOne.com for an article on reservists. "If they wanted to 'protect and serve' then take the test and take the job and don't 'play' at another man's calling! We are LEOs and do what we do full time and as I see it, 99 percent of the 'defenders' of scabs here — are scabs themselves."
"I'm a full-timer going on 30 years, I have seen good reserve officers and I have seen bad, just like full timers," another officer said. "There are numerous reasons why people become reserves. One is that they are doing good with their current job and do not wish to leave it and wish to give back to the community they truly love."
Requirements
Oklahoma requires each reserve officer to go through at least 240 hours of training on "legal basics, investigative procedures and use of firearms," according to AP, plus 320 hours of further instruction. This training, though, amounts to half that required of a full-time police officer.
Bates, who was a regular officer with the Tulsa Police Department from 1964 to 1965, had successfully completed the required training, and has updated his reservist certification every year, Clark told AP.
Yet every department has different standards for reservists. The Los Angeles Police Department, for instance, demands its lowest-rank reservists to attend 170 hours of classroom instruction and self-defense training, according to AP. Top reservists go through nearly 400 hours of instruction, as they carry weapons and operate much the same as full-time officers.
Incidents
Reservists have engaged in crime or found themselves in situations they cannot handle, such as the case with Bates.
In 2012, a Georgia reservist pleaded guilty to working with drug dealers to warn them of searches by federal agents. In 2011, a reservist in Indiana allegedly shot and killed his wife. In 2011, a Maine reservist stepped down after he was charged with domestic violence assault. In 2009, a Missouri reservist was given more than 19 years in prison for sexually assaulting a woman during a traffic stop. In 2007, a Kansas reservist allegedly looted a supermarket after a tornado.
Other reservists have been praised for their work. Last year, Mark Vaughan, the chief operating officer of an Oklahoma food processing plant, stopped an employee from attacking another worker. The violent employee had already beheaded a woman with a knife.
Harris' shooting death in Oklahoma has led some to call for a reduced role for reservists in police work.
"If somebody wants to volunteer with a police department and help hold someone's hand to cross the street at (an Oklahoma City) Thunder game or a special event, that's fine," Ryan Kiesel, head of the Oklahoma chapter of the American Civil Liberties Union, told AP. "But to allow someone to play police officer with real bullets and a gun is reckless. That should never happen."
You can share this story on social media: