Pentagon names new commander of Guantanamo task force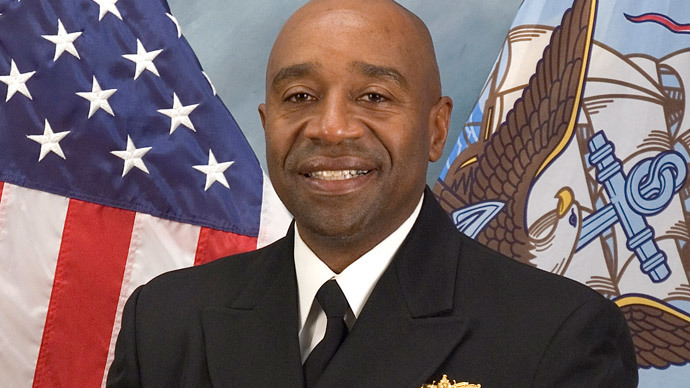 The US task force in charge of the detention camps at Guantanamo Bay will soon have a new commander. The Pentagon announced on Friday that Rear Admiral Fernandez L. "Frank" Ponds will take over command of the Joint Task Force Guantanamo (JTF-GTMO).
JTF-GTMO is part of the US Southern Command and encompasses units from all the branches of the US military stationed at Guantanamo Bay. It is also in charge of the Guantanamo Bay detention camps for "enemy combatants" captured in Afghanistan and Iraq. There are currently 149 inmates inside the prison.
Admiral Ponds has commanded the San Diego-based Expeditionary Strike Group 3 since July 2013. His official biography says he was commissioned as a naval officer in 1983 and is a native of Alabama
The Pentagon's named the next #Guantanamo prison commander, http://t.co/z91W8xJcxG -- the 15th. pic.twitter.com/1oeQoi716u

— Carol Rosenberg (@carolrosenberg) April 10, 2015
Ponds will be replacing Rear Admiral Kyle J. Cozad, who commanded the task force since July 2014. No official explanation was given as to why Cozad was being relieved of his position after less than a year on the job.
"My focus is to maintain day-to-day consistency of the mission to make sure I am not only taking care of the 149 detainees, but the men and women who protect them on a daily basis," Cozad had told Vice News last October.
"I sleep really well at night knowing that I have 1,950 people who are committed to the mission; they're committed to national security and they do the job professionally."
Read More: Pentagon blocks UN torture investigator from meeting Gitmo detainees - report
According to the JTF-GTMO website, the personnel stationed at the facility are "supporting the Long War on Terror and our national security," and their mission is "conducting safe, humane, legal and transparent care and custody of detained enemy combatants; intelligence collection and support for military commissions."
You can share this story on social media: