Pentagon blocks UN torture investigator from meeting Gitmo detainees - report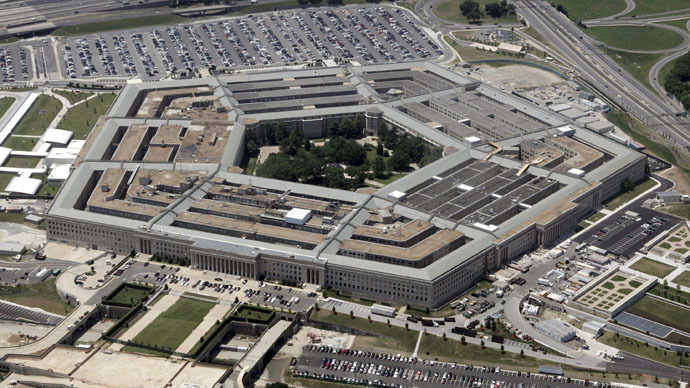 The Pentagon said it will refuse the United Nations special rapporteur on torture from interviewing or even meeting detainees held at the US military prison at Guantanamo Bay. The UN's Juan E. Mendez called for increased access to the prison last week.
The Guardian reported Sunday that the Obama administration had reaffirmed its commitment to secrecy at the notorious detention center following a visit to Gitmo by a handful of new US senators who are supportive of the prison.
READ MORE: UN torture investigator calls for access to US prisons, Gitmo detainees
Méndez, the UN's special rapporteur on torture, "has been invited to visit Guantánamo; however, he will not be permitted to interview detainees," Army Lieutenant Colonel Myles Caggins, a Pentagon spokesman, told the Guardian.
Last week, Méndez said he has been offered certain terms attached to a Gitmo visit, yet he, like his predecessor in 2004, declined to accept based on stipulations he deemed too narrow.
"The invitation is to get a briefing from the authorities and to visit some parts of the prison, but not all, and specifically I am not allowed to have unmonitored or even monitored conversations with any inmate in Guantanamo Bay," he said.
Mendez has sought a level of unfettered access to Gitmo detainees since 2010, yet the Obama administration continues to spurn his requests, maintaining that Mendez is allowed only a restricted viewing of the prison facilities.
READ MORE: Military judge halts 9/11 trial citing Defense Dept. overreach
Caggins reiterated this stance over the weekend, telling the Guardian that Méndez and other UN human rights officials have been offered "a degree of access to its detention facilities at Guantánamo under conditions consistent with the nature of those facilities (eg, facility visits do not include private meetings with detained enemy forces), although no one has accepted the offer."
Méndez has called indefinite detention -- the hallmark quality of the Guantanamo prison -- "itself a form of cruel, inhuman and degrading treatment." His office has said forced feedings used by Guantanamo officials to break prisoner hunger strikes "in some cases can amount to torture."
Around 122 detainees remain locked away at Gitmo, far from the public eye, as the majority of them have been held at the facility without trial or charge.
Guantanamo continues to be widely criticized for its inhuman housing conditions and questionable interrogation methods – among them force-feeding, regarded by many as torture, the fact that lawyers can't gain access to their clients, and the fact that the majority of prisoners still haven't been charged.
READ MORE: Guantanamo Bay prison hunger strike
The International Committee of the Red Cross (ICRC) is allowed detainee visits , among other access at Guantanamo. But, in order to maintain its privileges, ICRC does not publicly divulge details of its visits to prisons.
"Due to its special role under the law of war, the ICRC has full access to the detainees at Guantánamo, including private meetings, and maintains an ongoing dialogue with the United States regarding conditions of confinement and the detainees' overall wellbeing," Caggins told the Guardian.
The ongoing refusal of detainee access for a top UN human rights official was on par with the Obama administration's "continued policy of secrecy" surrounding the detention center, said Laura Pitter of Human Rights Watch.
"Yes, the US gives the ICRC access but that access is subject to strict confidentiality. If the US is truly treating detainees humanely at Guantánamo and it [is] proud of the detention conditions there, why not open the facility up for inspection by the UN special rapporteur, who has access to other prisons all over the world," Pitter said.
Cori Crider, a lawyer for the human rights group Reprieve, told the Guardian her organization stands behind Méndez for refusing to take a "Potemkin Village tour" of Guantanamo.
"Barring the UN's torture expert from talking to prisoners is just the Pentagon's latest effort to keep a tight lid on the grim realities of life at Gitmo: the desperation, the pain of force-feeding, the abuse," Crider said.
Crider represented former Guantanamo detainee Abu Wa'el Dhiab, who is involved in a federal lawsuit that sought the disclosure of videoed force-feedings at Gitmo. Last fall, a federal judge ordered the US to release the tapes.
READ MORE: Guantanamo prisoners now throwing feces, urine, sperm & vomit at guards
"If the Obama administration is really committed to transparency, it ought to put up or shut up, let respected UN experts interview detainees, and release the force-feeding tapes," Crider said.
Crider added: "The reason they won't let Mr Méndez interview detainees is the same reason that the administration is fighting to suppress the videotapes of my client Abu Wa'el Dhiab being strapped into a restraint chair and force-fed – the authorities don't want Americans to see the stomach-turning truth about Guantanamo today."
Five newly elected US senators visited Guantanamo over the weekend. The senators – all supportive of the continued existence of what has become an international symbol of human rights abuses -- included Tom Cotton, of Arkansas.
"In my opinion, the only problem with Guantanamo Bay is there are too many empty beds and cells there right now," Cotton said of Gitmo during a Senate hearing in February.
"We should be sending more terrorists there for further interrogation to keep this country safe. As far as I'm concerned, every last one of them can rot in hell. But as long as they can't do that, they can rot in Guantanamo Bay."
The majority of detainees remaining at Gitmo have been cleared for release, but remain there due to political or diplomatic obstacles in repatriating them.
Approximately another 30 or so prisoners have been designated for continued detention without trial. These are men considered by the US as too dangerous to release, yet against whom the government lacks usable evidence for a conviction.
Even less than that have been referred for prosecution through the Pentagon's highly-secretive military commission system. Those detainees include Khalid Sheikh Mohammed and four co-defendants, who are accused of orchestrating the September 11, 2001 attacks. The oft-delayed case is still in pretrial hearings. The men were arraigned in May 2012 and charged with 2,973 counts of murder and other terror-related charges.
You can share this story on social media: