Air Force general loses job for telling airmen lobbying to keep A-10 'is committing treason'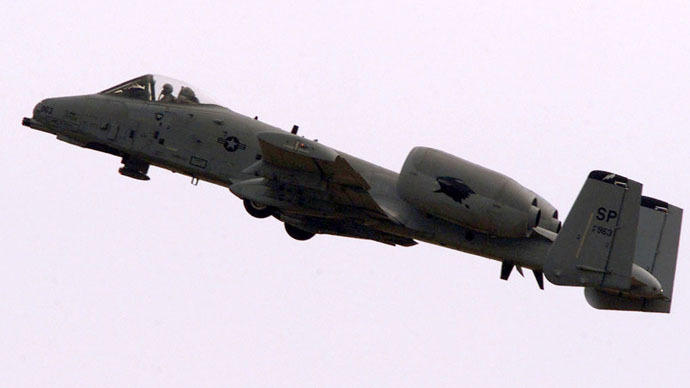 A two-star general has been removed from his post and issued a letter of reprimand for warning airmen under his command not to lobby Congress against retiring the Air Force's beloved A-10 "Warthog" attack jet.
At the Air Force's annual Weapons and Tactics conference on January 10, Maj. Gen. James Post III, the vice commander of the branch's Air Combat Command, told an audience of more than 300 airmen that speaking to lawmakers about plans to retire the popular Cold War-era plane amounted to treason. His comments were made in response to a question about the A-10, a close air support aircraft.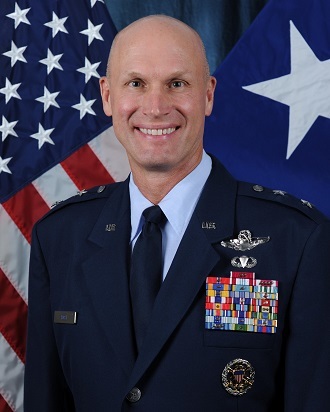 "If anyone accuses me of saying this, I will deny it," Post said. "Anyone who is passing information to Congress about A-10 capabilities is committing treason."
Post went on at length, insisting that airmen have a duty to support the service's chosen budget priorities by refraining from offering opinions inconsistent with those priorities, according to John Q. Public, a popular blog about the Air Force.
The Air Force is planning to retire about 300 Warthogs ‒ officially the A-10 Thunderbolt II ‒ over the next few years, which the service says would save $4.2 billion by 2019. The jet is ardently defended by military members from all branches ‒ due to its role in supporting ground troops in battle in Iraq and Afghanistan ‒ and on Capitol Hill.
The military plans to replace the A-10 with Lockheed Martin's F-35 Joint Strike Fighter, an aircraft plagued with chronic cost overruns and delayed deliveries that will not be ready until at least 2019.
Post's remarks at the conference weren't the first time he had engaged in this particular exposition. He'd been saying it to groups of A-10 operators for some time, according toJohn Q. Public.
Sens. John McCain (R-Arizona) and Kelly Ayotte (R-New Hampshire), two of the jet's staunchest supporters, called on the Air Force to investigate Post's comments, the Air Force Times reported.
"U.S. law clearly states that 'No person may restrict a member of the armed forces in communicating with a member of Congress.' The Constitution defines treason as levying war against the United States in providing aid and comfort to our enemies," Ayotte said in a statement to the Air Force Times. "How could members of the armed forces exercising their lawful right to communicate with Congress be providing aid and comfort to our enemies? If the facts are on the Air Force's side regarding its efforts to prematurely divest the A-10, what does the Air Force fear?"
Air Combat Command brushed off criticisms that Post's speech was a violation of 10 US Code § 1034 – Protected communications; prohibition of retaliatory personnel, which reads, "No person may restrict a member of the armed forces in communicating with a Member of Congress or an Inspector General."
"The intent of his comments were to communicate the Air Force's position and decision on recommended actions and strategic choices faced for the current constrained fiscal environment," In an e-mail to Military.com, spokeswoman Maj. Genieve David said,
"Our role as individual military members is not to engage in public debate or advocacy for policy," she added.
Despite the seemingly blasé response to Post's potentially law-breaking comments, the Air Force inspector general did open an investigation into the speech in late January, Stars and Stripes reported.
The investigation found that Post discussed "the importance of loyalty to senior leader decisions and used the word 'treason' in describing his thoughts on communication by Airmen counter to those decisions."

The decision to remove Post from his job was made by the head of Air Combat Command, Gen. Hawk Carlisle, after consulting with his staff judge advocate and receiving Post's response to the complaint, The Hill reported.
"General Post understands the impact of his actions and has expressed his sincere regret to me, a regret he extends to all airmen," Hawk said in a statement on Friday.
Post's "choice of words had the effect of attempting to prevent some members from lawfully communicating with Congress," Air Combat Command said in the statement, which had a "chilling effect on some of the attendees and caused them to feel constrained from communicating with members of Congress."
Post apologized over what he said were impromptu remarks.
"The objective of my comment was simply meant to focus the attention of the audience on working within the command's constraints. It was sincerely never my intention to discourage anyone's access to their elected officials," Post said in a statement. "I now understand how my poor choice of words may have led a few attendees to draw this conclusion and I offer my humble apology for causing any undue strain on the command and its mission."
McCain and Ayotte have repeatedly criticized the plan to retire the Warthog as short-sighted, and have attempted to prevent the Air Force from implementing it through legislation.
The twin-engine, straight wing jet was developed by Fairchild Republic in the early 1970s, designed solely for close air support based around its 30mm GAU-8 Avenger rotary cannon. Supporters say it can fly "low and slow" over its targets, providing more accurate fire than other aircraft. It is currently being used in the battle against the Islamic State in Iraq and Syria, as well as for NATO exercises in Germany.
You can share this story on social media: