Affluent Californians using far more water amid severe drought - study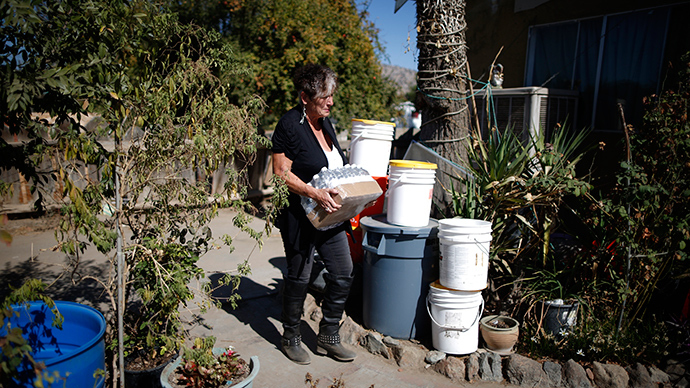 Residents of some of southern California's wealthiest communities are using around three times more water than other nearby areas, a new study reports.
In the throes of a severe water shortage, the state has mandated a 25-percent cut in water use.
Using data from the state Department of Water and Power, researchers at the University of California-Los Angeles (UCLA) found that the average affluent neighborhood in the Los Angeles metropolitan area consumes three times more than less-wealthy communities.
"We found that overall about 50 percent, if not more, of water, is used on outdoor irrigation," said Dr. Stephanie Pincetl, lead researcher on the study, according to CBS News. "Bigger house, bigger lawn, more water use -- more water, and they can afford it."
Pincetl said richer Californians are "lacking a sense that we are all in this together."
"The problem lies, in part, in the social isolation of the rich, the moral isolation of the rich," Pincetl told the Los Angeles Times.
Last week, California Governor Jerry Brown issued the state's first mandatory water restrictions amid a devastating four-year drought. California may only have 12 month's worth of water left, as snowpack measurements for the year are set to hit record lows.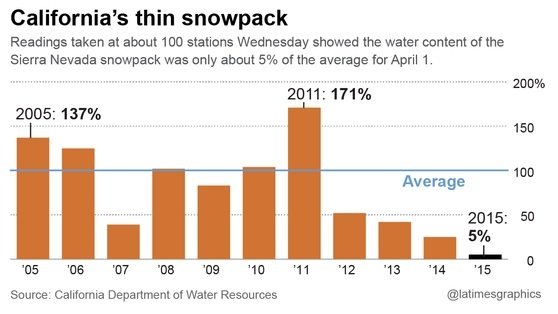 Through the restrictions, officials say they are trying to change the culture from wanton water usage that enable lush, green yards to one of a more considerate, conservation-minded approach.
"Some people -- believe it or not -- don't know we are in a drought," George Murdoch, general manager of utilities in Newport Beach, told the Times. "We have people that own a home here but aren't around a lot, so they could miss a leak."
Water use in Beverly Hills -- the epicenter for Los Angeles' richest residents, sprawling houses, and manicured yards -- is actually dropping, according to state data reported by the paper. Usage went from 226 gallons per capita per day in July to 144 in January, though more water is traditionally used in the summer's warmer months.
The executive order signed by Gov. Brown mandates cities and towns to reduce water usage by 25 percent over the next nine months to save approximately 1.5 million acre-feet of water "or nearly as much as is currently in Lake Oroville," the statement said.
The order also allows California to replace 50 million square feet of lawns throughout the state with drought tolerant landscaping in partnership with local governments; direct the creation of a temporary, statewide consumer rebate program to replace old appliances with more water and energy efficient models; require campuses, golf courses, cemeteries and other large landscapes to make significant cuts in water use; and prohibit new homes and developments from irrigating with potable water unless water-efficient drip irrigation systems are used, and ban watering of ornamental grass on public street medians.
The state is asking local water agencies to implement conservation pricing as a way to discourage water waste.
California will also increase its enforcement against illegal diversions and waste and unreasonable use of water by requiring agricultural water users to report more water use information to state regulators. Standards for Agricultural Water Management Plans submitted by large agricultural water districts will be strengthened, while small agricultural water districts will have to develop similar plans.
"These plans will help ensure that agricultural communities are prepared in case the drought extends into 2016," the statement said.
You can share this story on social media: