$214bn Medicare reform bill passed by House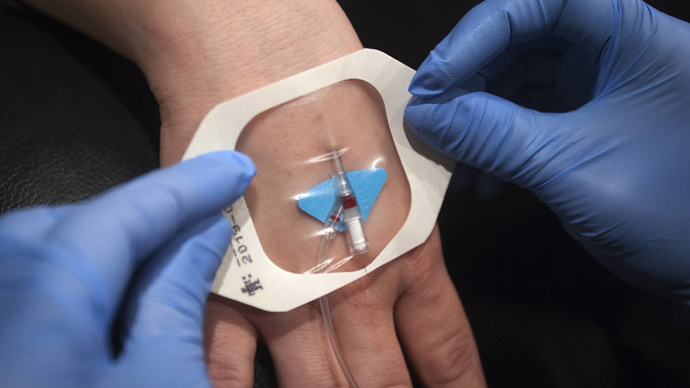 In an unusual bipartisan effort, House lawmakers approved a bill that makes sweeping changes to the Medicare program and extends a children's health insurance program. Eyes are on the Senate to see whether it approves the bill before recess on Friday.
Passed in a 392-37 vote, the $214 billion Medicare Access and CHIP Reauthorization Act of 2015 blocks cuts to physician's salaries, closes a massive funding gap, and extends the Children's Health Insurance Program (CHIP) for two more years.
"If someone came down from Mars today, into this chamber, they'd be shocked at this camaraderie," Rep. Bill Pascrell (D-N.J.) told reporters, according to The Huffington Post. "This is great. You've got to admit it, this is a good feeling."
Boehner and Pelosi worked together to get "doc fix" bill passed and change Medicare structure. http://t.co/E0Z94K6NXhpic.twitter.com/eKKFAeODY6

— Capital Journal (@WSJPolitics) March 26, 2015
The bill establishes a new formula for paying doctors. Doctors were facing a 21 percent drop in pay due to a 1997 budget-cutting law that tied doctor's Medicare fees to overall economic growth. Congress has separately blocked reimbursement cuts 17 times since 2002. Physician groups warned that the threatened slashes in Medicare fees could mean fewer doctors treating the program's elderly recipients. Many doctors have already stripped Medicare patients from their rolls at the prospect that the law would eventually become effective.
READ MORE:Hundreds of doctors paid millions a year through Medicare
The cuts are due to be effective April 1, so the Senate will be under pressure to pass the House bill or at least block the reimbursement cuts again.
House Minority Leader Nancy Pelosi (D-Calif.) hinted to reporters that she expected the Senate to pass the bill before recess. "I believe this will move now," she said.
READ MORE: 1 in 3 US families classified as 'working poor,' higher for minorities
The CHIP reauthorization will provide coverage to eight million low-income children for another two years, though House Democrats wanted four more years. The program provides low-cost health coverage to children in families that earn too much money to qualify for Medicaid. Benefits are different in each state, but generally include routine check-ups, immunizations, doctor visits, prescriptions, dental and vision care, hospital care, emergency services, and lab and X-ray services.
Other provisions in the House Medicare bill would affect beneficiaries. Starting in 2020, insurers would not be allowed to sell supplementary insurance to new beneficiaries to cover the costs of the Medicare deductible for doctors' services.
READ MORE:Medicare's 'drugs for the deceased' costing taxpayers
The bill would also require higher-income beneficiaries to pay larger premiums for doctors' services and prescription drugs starting in 2018. Congressional aides told The New York Times that people with incomes between $130,000-150,000 would see premium increases of 30 percent, to $272.70 a month, and those with incomes of $160,001-214,000 would see an increase of 23 percent, to $335.70. The raises are significant since most beneficiaries now pay about $104.90 a month and people's incomes are fixed.
Judith A. Stein, the executive director of the nonprofit Center for Medicare Advocacy, told the Times that "the House package asks too much from beneficiaries, and nothing from the pharmaceutical or insurance industry."