Teen charged with hacking school computer to alter grades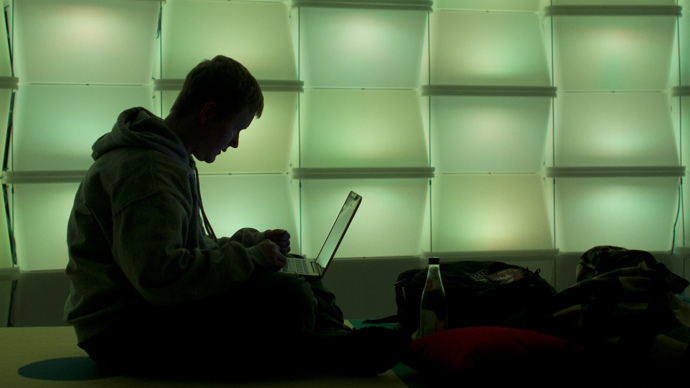 A tech-savvy 16-year-old is being charged as an adult for allegedly hacking into his school network and using his smartphone to alter reports and grades, according to police in Staten Island, New York.
Though the claim may resemble a sub-plot of the 1986 comedy 'Ferris Bueller's Day Off,' authorities were not inclined to be humorous. The student, identified by police as Eric Walstrom, was arrested earlier this week and charged as an adult for "forgery, computer trespass, unauthorized use of a computer, computer tampering, and criminal possession of forgery devices," the New York Post reported.
Got a real-life Ferris Bueller here: Teen accused of hacking high school, improving grades http://t.co/CV7QSlNiSW via @nypost

— Pete Catapano (@pcatapano) February 27, 2015
According to police sources, Walstrom used a computer at New Dorp High School to bypass the security system, and created a way to access the network from his phone. He allegedly accessed the system between December 14 and February 9, in order to alter his grades on transcripts and report cards.

A fellow student quoted by the paper suggested that Walstrom learned the hacking skills at the iD Programming Academy for Teens, a summer camp organized by New York University (NYU), which they both attended last year.

"He used what he learned for evil," said classmate Sean Morris, adding: "maybe he can get a Secret Service job later on!"

An unnamed law enforcement source quoted by the paper did indeed imply that Walstrom's skills could be used for good.

"Maybe the [Department of Education] should hire him to expose weaknesses in their security firewalls," the official said. However, such employment is unlikely should Walstrom be convicted.

Morris described Walstrom as "super quiet" and someone who "keeps to himself," adding that "no one really pays any attention to him."

Walstrom's father, John, was a firefighter who took part in the September 11, 2001 rescue efforts. He died of an illness in 2013.