Google U-turn: Blogger platform switches policy to crack down on sexually explicit content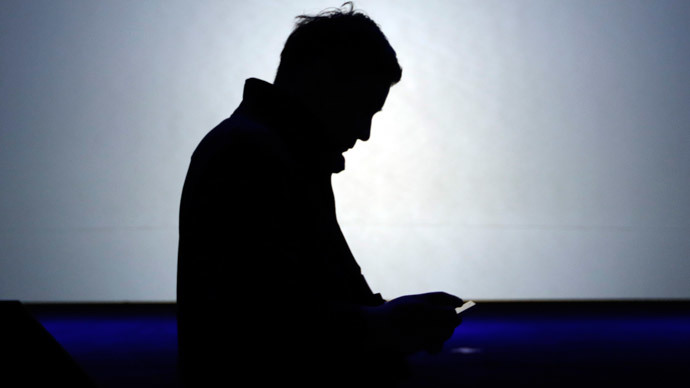 Google has warned users of its blogging platform Blogger that starting next month, sexually explicit photos and videos will be banned from the service as part of its updated terms of use. Many users have already expressed disappointment.
"Starting March 23, 2015, you won't be able to publicly share images and video that are sexually explicit or show graphic nudity on Blogger," Google says on a Blogger support page. The internet giant has recommended that sex bloggers and others either remove the adult content from their blogs, mark the blog private, take it down or export their posts to another platform.
Google said, however, that no existing content will be deleted from blogs created before the deadline, but these blogs will be forcibly made private if they still contain the prohibited content as of March 23. A private blog can only be seen by the owner, associated admins and those the owner shared the blog with. Google sent an email informing Blogger users of the change.
Holy shit Google just dropped the hammer. pic.twitter.com/0FDQspR04n

— OJ (@tallglassofoj) February 23, 2015
Google notes that this is not a blanket ban and that some exceptions for content which has "artistic, educational, documentary or scientific" merit will be made.
Popular sex blogger Zoe Margolis, who has been on Blogger since 2004, is dismayed at the policy change. She told the Guardian that "either Google believes in freedom of expression, or it doesn't. Restricting blogs which contain explicit content to 'private only' effectively kills them off."
Interesting to note in #Google's change of Blogger's adult content policy is that there is no reason provided, there's no public debate #FoE

— Pranesh Prakash (@pranesh_prakash) February 24, 2015
It is entirely possible Google will censor/disconnect websites over a decade old because of an arbitrary policy change. Guess we're grabbing

— Jason Scott (@textfiles) February 24, 2015
"Many blogs, mine included, have been on Blogger for well over a decade. These blogs are not just part of a community which offers an alternative, sex-positive, supportive network, but they also make up how the web functions: millions of interconnected links," she said.
A Google spokesperson explained the reasoning behind the ban. "We've updated our policy to fall in line with our policies across Google's hosted products (including products like YouTube or Google+)." The company gave no other reasons.
The ban is a complete about-face from Google's previous policy. Earlier, Google allowed explicit images and videos, and simply placed them behind an "adult content" warning interstitial. Illegal NSFW content such as "revenge porn," or the commercial distribution of sexually graphic content were not allowed.
Currently Google's Blogger Content Policy states that "It is our belief that censoring this content is contrary to a service that bases itself on freedom of expression."