​Google forced to change privacy settings after official UK investigation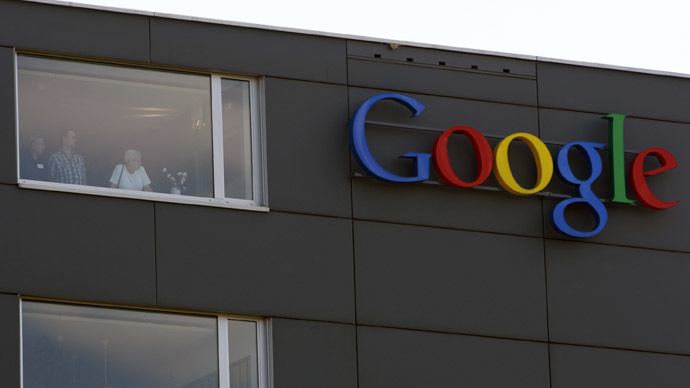 Online search engine giant Google has been forced to change its privacy policies and handling of sensitive information following an investigation by Britain's data protection regulator.
The Information Commissioner's Office (ICO), which monitors the retention of communications data, said Google's privacy policy was "too vague" and that the company would have to sign a "formal undertaking" to reevaluate its monitoring procedures.
As a result, Google would have to meet the requirements of the Data Protection Act and implement new procedures, such as user testing, to meet privacy policy standards.
READ MORE:Google is 'distorting' and undermining EC privacy ruling – EU Justice Commissioner
"This undertaking marks a significant step forward following a long investigation and extensive dialogue. Google's commitment today to make these necessary changes will improve the information UK consumers receive when using their online services and products,"said Steve Eckersley, head of enforcement at the ICO.
"Whilst our investigation concluded that this case hasn't resulted in substantial damage and distress to consumers, it is still important for organizations to properly understand the impact of their actions and the requirement to comply with data protection law. Ensuring that personal data is processed fairly and transparently is a key requirement of the Act."
Eckersley said the investigation has identified important learning points for Google and other firms operating online, particularly those seeking to combine and use data across services.
"It is vital that there is clear and effective information available to enable users to understand the implications of their data being combined," said Eckersley. "The detailed agreement Google has signed setting out its commitments will ensure that."
The ICO investigation follows criticism of Google's data retention policies in 2012, in which it pooled all its user data into one social network, Google+. According to the ICO and other bodies in Europe, the policy did not adequately protect the information of individual citizens.
READ MORE:EU sets deadline for Google over privacy policy
Regulators in France and Spain have previously fined Google up to €900,000 over the search engine's privacy policies.
This week, a class action law suit was filed against the firm after it was alleged Google was bypassing security settings on Apple software in order to keep logs on people's search preferences.
You can share this story on social media: