​Alcohol profile 'positive': YouTube videos present drinkers as funny & attractive, scientists say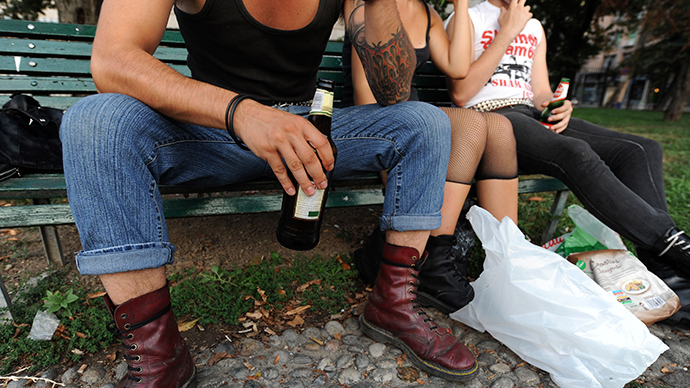 The content of YouTube's most popular videos showing alcohol abuse (involving 10 million plus search results 'drunk') tends to be humorous and eye-catching, while revealing only minimal downsides for drinkers, a new study says.
READ MORE: Social media, internet stealing valuable sleep time from US teens
Researchers at Pittsburgh and Brown Universities have added another element to a whole bunch of socio-demographic, personal and environmental factors leading to negative consequences of drinking, especially during adolescence and young adulthood – that is, watching videos, posted on YouTube.
The results of their study will be published in March in an online issue of the "Alcoholism: Clinical & Experimental Research" journal.
Brian Primack, a professor at the University of Pittsburgh and co-author of the study, commented on the way media exposure influences drinking and the role YouTube played in it.
"YouTube is an important medium to study for a couple of reasons. If you want to learn about something in general, you will often 'Google' it," Primack said in a press release. "However, more individuals are now going straight to YouTube for their searches, because it provides written information, visual information, and group discussion, all together. Also, because YouTube was bought by Google in 2006, you will often get YouTube links when you make a general Google search."
READ MORE: A drink a day helps reduce chance of heart failure – study
To analyze 70 most relevant and popular YouTube videos, each of them about four minutes long, the scientists created 42 codes in six categories, such as video characteristics, alcohol depiction or consequences of alcohol.
"Combined, these videos had been viewed about a third of a billion times. They tended to involve males more than females, and almost half (44 percent) referred to a specific brand name of alcohol. While active intoxication was frequently shown (86 percent), only a few (7 percent) referred to alcohol dependence or withdrawal," Primack explained.
Although the majority of the videos are of US origin, where people tend to prefer beer, the scientists to their surprise found "liquor is featured most often in frequently viewed videos containing heavy drinking," said Brooke Molina, professor at the University of Pittsburgh.
Molina also pointed out: "Young people may be at increasing risk for dangerous drinking," because they might be using YouTube for educational means. So, the researchers suggested an idea for public health advocates to post some materials that "would more accurately manifest the true consequences of alcohol use."