A drink a day helps reduce chance of heart failure - study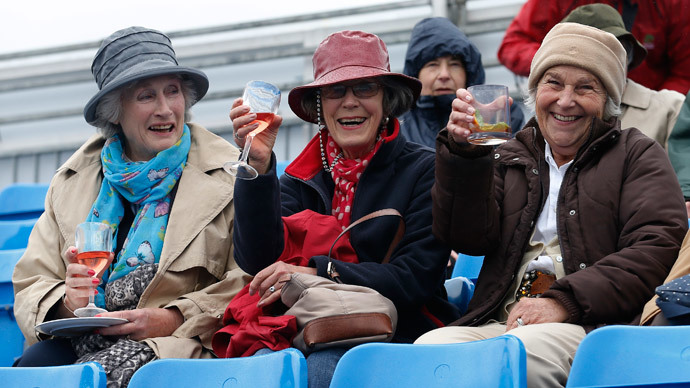 Consuming up to seven alcoholic drinks a week gives men a 20 percent lower risk of developing heart failure, when compared to men who abstain, and a 16 percent reduced risk for women, a major new study shows.
A team of US researchers analyzed data from 14,629 people, aged between 45-64 years, who had taken part in the Atherosclerosis Risk in Communities Study between 1987 and 1989 in America. They followed the participants for a quarter of a century until the end of 2011, and questioned them about their alcohol consumption.
The participants were divided into six basic categories: abstainers, former drinkers, people who drank up to seven drinks a week, or between 7-14 drinks, 14-21 drinks, or 21 or more drinks a week.
The researchers defined a drink as one that contains 14g of alcohol, equivalent to one small 125ml glass of wine, a little over half a pint or a third of a liter of beer, and less than one shot of liquor, such as whisky or vodka.
During the follow-up period some 1,271 men and 1,237 women developed heart failure. After taking account of various factors that could affect the results (age, body mass index, diabetes, high blood pressure, heart disease, cholesterol levels, physical activity, education and smoking) it appeared that the lowest rate of heart failure occurred in those drinking up to 7 drinks per week and the highest rate was seen among former drinkers.
"These findings suggest that drinking alcohol in moderation does not contribute to an increased risk of heart failure and may even be protective," Dr Scott Solomon, a professor of medicine at Harvard Medical School, said in a press release.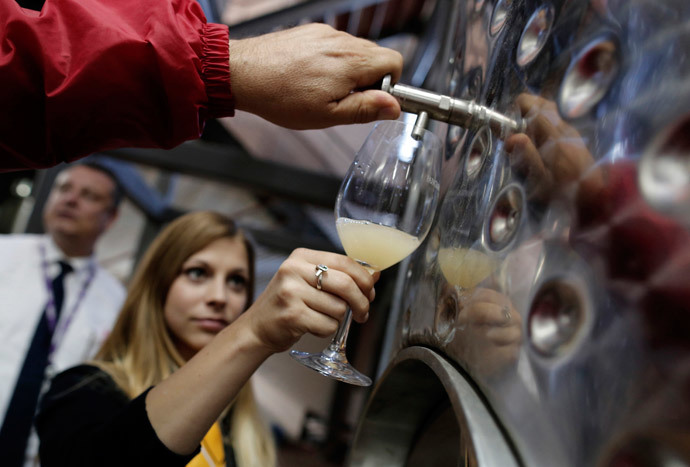 The study, published in the European Heart Journal, showed that former drinkers had the highest risk of developing heart failure, a 19 percent increased risk among men and a 17 percent risk among women compared to abstainers.
Researchers say this could be related to why they had stopped drinking in the first place, for example, because they had already developed health problems that might have made them more likely to develop heart failure.
The funny thing is that among both men and women consuming the most amount of alcohol - 14 or more drinks a week - the risk of heart failure was not significantly different compared to the risk for abstainers, the researchers noted.
READ MORE: Cup of cocoa a day keeps memory loss away – scientists
When they looked at death rate from any cause, however, there appeared to be an increased risk of death of 47 percent for men and 89 percent of women who reported consuming 21 or more drinks a week at the start of the study.
The protective effect of moderate drinking was more marginal in women than in men. The researchers say this may be due to the fact that women metabolize alcohol in a different way to men.
"It is important to bear in mind that our study shows there is an association between drinking moderate amounts of alcohol and a lower risk of heart failure but this does not necessarily mean that moderate alcohol consumption causes the lowered risk, although we did adjust our results to take account, as far as possible, for a variety of other lifestyle factors that could affect a person's risk," Professor Solomon wrapped up.
Heart failure - a condition in which the heart can no longer pump blood around the body as well as it used to - is a major public health problem across the globe, with over 23 million people currently living with it worldwide. About 600,000 people die of heart disease in the US every year (that's one in every four deaths), according to the Centers for Disease Control and Prevention. Every year about 720,000 Americans have a heart attack. High blood pressure, an irregular heart beat (commonly known as arrhythmia), viral infections, to name just a few, can all contribute to heart failure developing.
You can share this story on social media: